If Senator Al Franken left the U.S. Senate in the wake of his sexual harassment admission, Governor Mark Dayton would be able to appoint a replacement.  Many speculate that he might name his Lieutenant Governor, Tina Smith, a respected, thoughtful leader who would likely be a very capable candidate in a November 2018 special election.  There are also other excellent choices Dayton could make.
As a result, Al Franken and Minnesota DFLers need to be asking themselves some important questions.
Who would have more moral standing to hold sexual harassers and abusers like Roy Moore and Donald Trump accountable, and send a clear signal that sexual harassment will no longer be tolerated?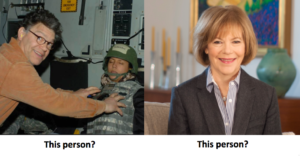 Who would be a more credible and persuasive advocate for progressive causes?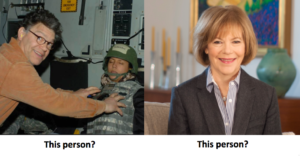 Who would be a more respected representative of Minnesotans' interests, opinions, and values?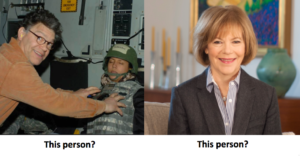 Who would be a better role model for Minnesota's young men and women?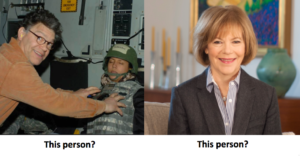 Who would be more re-electable in 2020, and more likely to help Democrats stop Minnesota's Senate seat from going to a Trumpublican?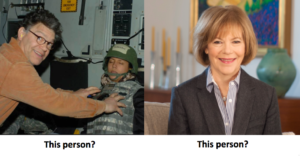 What Al Franken did is less egregious than what Moore and Trump did, so he may be able to hold onto his job, even after a long and humiliating Senate Ethics Committee investigation that will further cement this incident in the public mind. But just because he can hold on to his job doesn't mean that he should.
Note:  The day after this post was written, Senator Franken resigned, proving this post's headline wrong.  In his resignation speech, Senator Franken said: "Minnesotans deserve a senator who can focus with all her energy on addressing the challenges they face every day.  I of all people am aware that there is some irony in the fact that I am leaving while a man who has bragged on tape about his history of sexual assault sits in the Oval Office and a man who has repeatedly preyed on young girls is running for Senate with full support of his party." 
Two days after this post was written, accused pedophile Roy Moore lost his Alabama U.S. Senate race by 1.5 points, which underperfromed Trump's 2016 victory margin in Alabama by a staggering 30-points.