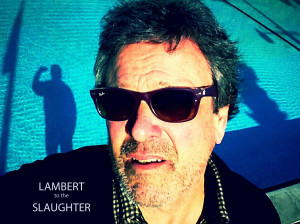 And now it's Al Franken's turn. While he has, first and foremost apologized, then asked for an investigation of himself and promised to cooperate, the chips are still going to have to fall where they may, regardless of his advocacy for issues vital to women and liberals. It's the new normal. It's a fact of life we're all going to have to get accustomed to. If you've behaved like a pig, (although in this case not criminally so), chances are good you're going to get outed.
Having met and interviewed Franken a number of times I can't say that I, like Claude Rains in "Casablanca" (which I saw again last night at the Icon Theaters in St. Louis Park) am "shocked, shocked" to hear that Al the celebrity behaved badly.
This situation strikes me as very similar to the actor Richard Dreyfuss, who after being accused last week issued a statement saying:
"I want to try to tell you the complicated truth. At the height of my fame in the late 1970s I became an asshole–the kind of performative masculine man my father had modeled for me to be. I lived by the motto, 'If you don't flirt, you die'. And flirt I did. I flirted with all women, be they actresses, producers, or 80-year-old grandmothers. I even flirted with those who were out of bounds, like the wives of some of my best friends, which especially revolts me. I disrespected myself, and I disrespected them, and ignored my own ethics, which I regret more deeply than I can express. During those years I was swept up in a world of celebrity and drugs – which are not excuses, just truths. Since then I have had to redefine what it means to be a man, and an ethical man. I think every man on Earth has or will have to grapple with this question. But I am not an assaulter."
Franken may not have had the same cachet with "all women" as an Oscar-winning actor, but the "asshole" part may well apply. A constant with a lot of the characters outed to date is a sense of being drunk on fame and power, of being transported by manic ego to a realm of impunity for behavior unconditionally unacceptable to others. (Although, lord knows, millions of common guys have pulled the same stunts).
Comparisons are already being made to liberal women's regard for Bill Clinton, who was without question a reckless womanizer. At Vox, Matt Yglesias goes on at length about why Clinton should have resigned following disclosure of the Monica Lewinsky affair. But he didn't and he wasn't forced to because a majority of Americans, not just liberals, made a value judgment that he was doing more good for them than bad, and that the Lewinsky thing was the sordid culmination of a decade-long witch hunt by opponents who had no better option to offer.
Clinton's um, "interaction", with Lewinsky was wrong by every measure, and despite leaving office with a higher approval rating than (St.) Ronnie Reagan, Clinton and Hillary have paid quite a high reputational price for it. But … unlike Roy Moore, Harvey Weinstein and Donald Trump … even Lewinsky describes their fling as "consensual" and in no way (that we know) did Clinton require sex as a ticket to employment or advancement. So it is with most of the other ladies he is known to have cavorted with in his drunk-on-fame binge.
The episode with Juanita Broaddrick, which she describes as rape, has always been clouded by her way-too tight association/exploitation by the same semi-deranged Clinton-haters who tried to convince us a money-losing Arkansas land deal was a Constitutional crisis. But that isn't to say it didn't happen. (This one is an example of a "consider the source" accuser.)
The point, with reference to Al Franken and liberals, is that we are now in an era when what was once secret is being laid out on the table for all to see and judge. I've voted for Franken twice, because he votes my interests, which I've always thought is the best reason to vote for anyone, not because I liked him personally. And if a full investigation concludes that this supposedly semi-comic groping kissing business was the full extent of this incident I'm inclined to vote for him again.
More to the point, the revelation about Franken, (and we already know about his coke-snorting days), comes in the early moments this "cultural moment." There's a lot more to come. You can feel it. And we're seeing quite a range of skeezy behavior. Some far … far … more ugly than others.
I've been trying to imagine the frantic contacts and the amount of hush money that must be changing hands right this moment in every industry from Hollywood to Silicon Valley to to Detroit to Capitol Hill as famous men with a whole lot to lose, (think Bill O'Reilly's $32 million), buy off the victims of their years of being an asshole.