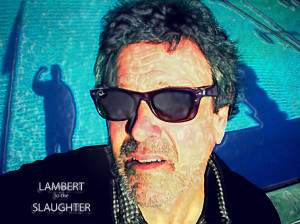 One teeny, tiny thing missing from news coverage and punditry about Republicans and the their difficulties with the First Amendment at town halls is the matter of … actual, real facts.
Every news report about GOP representatives meeting constituents — in a public place, not check-writers at swank lawn parties — makes a point of comparing this eruption to what occurred over Obamacare in 2009. And yeah, it looks about the same. Pretty angry people, packed into an auditorium shrieking at some schlub who always looks like he/she'd rather be somewhere else. Like at a swank lawn party with polite people telling him/her how much they love them.
To date though I haven't heard anyone dare say that while one group actually knows what they're talking about the other was operating on ginned-up hysteria over set of unknowns and laughable misinformation. Specifically with regards to Obamacare, the program exists. That is what people in my country call a "fact." People today know what it does and what it doesn't. When they scream at some Congressman, most of who have been ranting and voting to repeal the law outright for seven years, they are operating on a foundation of factual reality.
Not so in 2009 when the other raging horde was bellowing about "death panels" and "socialism" and, my personal favorite, "the gubmint getting in between me and my doctor", without ever acknowledging that some gargantuan, wealthier-than-God-himself insurance company was already in between them and their doctor sucking up so much space and air no piddly "gubmint" was ever going seriously compete for their health care dollar, (if they weren't already on Medicaid). It was (yet another) fascinating explosion of viral, know-nothing conservatism. Not, you understand, that folks who know nothing and fear everything a smarty pants black liberal thinks is a good idea don't have the right to rant and holler, too.
Today though, the people doing the yelling actually know quite a lot. They know how Obamacare works, at least for them. They also know for an absolute fact the people they're yelling at did nothing to set it up or get it right and everything to sabotage it … without bothering even for minute to think hard enough to devise a replacement over the course of seven long years. They also know, off topic, that Donald Trump has not released his taxes, that he has a weird fondness for Vladimir Putin, that the Russians hacked into our election system and that our immigration system is still a mess, mainly because the same guys who they're screaming at about Obamacare, have resisted every plan to improve immigration policy too, even the one George W. Bush tossed up.
There's also the question of who whipped each group into its respective frenzy? True, 2009 liberals saw the Koch brothers behind every red-faced, "I don't need no damned Obamacare, I got the emergency room" ranter. As though the Kochs themselves were robo-calling Red America warning them about some heinous gubmint plan to kill granny rather than treat her bunions.
The reality of that era was the match that lit the fuse to the crowds of 2009 came from their everyday, go-to source for entertainment and information — talk radio, FoxNews and fact-free websites, this being before we used phrases like "fake news." As is their wont, the crowds of 2009 listened to and ingested hour after hour of fact-free, rabble-rousing bullshit and then went roaring off into the night to rant about "death panels" and "socialism" at the guy/gal standing on the stage, often in the precise words as their intellectual mentors on TV and radio.
There is no qualitative comparison to what the Jason Chaffetz (that oily little bleep), Mitch McConnell and Tom Emmer are hearing today. Town hall combatants today know that killing off Obamacare completely means no more coverage for pre-existing conditions. And, big issue here, that whacking the individual mandate means you, Mr./Ms. Republican representative of "the people" then have no way to pay for everything else. (Of course let's remember that to 30% of America The Affordable Care Act is not so bad, but Obamacare, now that is the friggin' devil's work).
Point being, the difference between 2017 and 2009 is a yawning chasm between empirical reality and flat-out, fact-free partisan hysteria.
I repeat: There is little-to-no comparison of the level of factual literacy in the two eruptions.
Not that anyone in the press wants to say that too loudly.