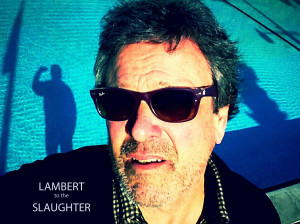 If United Airlines doesn't pay out a fat chunk of change to the guy dragged off that plane in Chicago and roughed up by O'Hare airport cops we'll know America has reached a point of apocalyptic decline. I mean, in the country I grew up in anyone could sue anyone for anything and often collect. And that was before everyone around  them had a movie camera in their pocket recording their senseless beat down.
I wish I were surprised to hear legal opinions that United's victim — whether he's actually a doctor who needed to get to Louisville ASAP or not, I still do not know* — has no legal recourse because of all the fine print buried in … the ticket he paid for. But I'm not. American corporate/lobbying legal muscle may be the most goddam powerful force on the planet today. And that includes a volley of Tomahawk missiles.
(* This just in via the New York Post … consider the source.)
If it weren't for speed and the view (assuming you're mashed against the window and haven't been told to pull down your shade as "a courtesy" to the passengers watching "Transformers 10" on their in-flight entertainment) I'd never get on another plane. From the moment of drop off to bag collection (maybe) on the other end the experience is not just uncomfortable but [bleeping] annoying, what with being herded through security penstocks, stripping down for X-rays so TSA "agents" can inspect you for instruments of terror, like folded paper money (it happened to me), to having the guy with lethal halitosis fall asleep on your shoulder for most of a flight from Hawaii to Dallas (ditto), the commercial airline experience is an exercise in constant grinding irritation, made more irritating if like me you're just generally irritable to begin with.
Give me a comfortable car, that I can get out of whenever I like, and I'll get myself wherever (in the mainland) I want, according to my own door-stopper of a book of fine print regulations.  (Rule #41 for riding with The King: No auto-tuned diva music.)
Or, give me a train. And not that 14-hour St. Paul-to-Chicago express. An actual train, that runs (much) faster than a car and unlike planes, allows me to get up and walk around and even stroll to a … bar car … for a beverage, whenever I damn well please.
But of course we don't have such trains because The Usual Fools (TUF), your "principled conservatives" like Wisconsin Gov. Scott Walker aren't about to agree to anything that their campaign benefactors haven't signed off on. And the oil-refining Koch brothers don't get anything like the cut from selling Jet A fuel from electric trains. (Here's TUF Texas politicians obstructing the idea down there.)
Japan, home to the famous 200-mph plus bullet trains, is already planning for full-on MagLev trains capable of 300-mph plus. (A recent test run hit 374 mph. Translation: The Twin Cities to Chicago in about 85 minutes, without stopping in Wisconsin.) Naturally, the Chinese, less fettered by American-style free enterprise, are actively selling their schemes for bona fide game-changing airline competition all over the planet.
There is a better than half-baked plan to build a Baltimore to D.C. link (woo-hoo!), with a big maybe for a D.C. – New York track in … 15 years. But like everything from health care, to incarceration rates, to infant mortality the good old US of A is lagging back with the Turkeys and Bulgaria of the planet on this topic, while The Usual Fools continue to remind us of how super-exceptional we are.
But as I say, we can mourn the death of justice American-style if United escapes this latest incident without a serious dent to its bottom line. The lobbied-in fine print may keep the company out of an actual court room, but if public opinion matters, the natives are already throwing a rope over the sturdiest branch they can find.
At minimum, the "doctor" dragged off and bloodied by O'Hare's finest should get a lifetime first-class pass for himself and everyone he calls family, an in-person, televised apology from United's tone-deaf CEO and, oh hell, $10 or $15 million for walking around money.