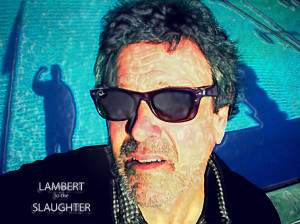 Whatever the beat, a relevant year's end list must offer, or at least attempt to offer balance between examples of glory and the inglorious. In the sprawling world of media, which could run the gamut from apps to locate the hottie of your dreams to, well, electing the next President of the United States, the tendency is to overweight examples in favor of moments that carry more existential weight.
That said, the list of media failures over the long, tragic-comic run of 2016 could (and will) fill a book(s). It was ugly. Real ugly. Tripping over your own feet and planting yourself face-first in the hog pen ugly. So to begin with the bad news first and condense the blotter of offenses to a representative few, here are …
THE WORST OF THE MEDIA 2016
Donald Trump receives (at least) $5 billion in free advertising from American cable networks. Entire campaign rallies were broadcast coast-to-coast at no charge to the candidate who ended up spending only $74 million on advertising, a third of what Hillary Clinton spent.  In a related and unprecedented move, the cable world was so insatiably hungry for anything he might say Trump was permitted to phone in to "the shows" as he referred to them rather than endure the inconvenience of presenting himself in person. Ratings and profits spiked for all who obliged.
Trump's qualifications for office v. Clinton's e-mails. Same difference. Exercising classical balance, the hours of airtime and volumes of print devoted to Trump's continuous stream of fallacies, out-right lies and disgraceful personal behavior were countered with a nearly equal volume of reporting on every glint of news related to Clinton's e-mails, where no significant breach of security was ever found. Or at least so said the FBI Director.
The FoxNews Republican candidates debate in Detroit spends more time discussing the size of Donald Trump's hands than the water crisis in Flint, 70 miles away. The 21 Republican debates and forums were notable for a consistent focus on how the candidates would respond to terrorism. Responses were predictable. But at the gathering in Detroit only one question was asked about Flint's water crisis (a rich example of government ineptitude and indifference on several levels). After one response from one candidate the moderators moved on.
Matt Lauer interviews Trump and Clinton at the "Commander-in-Chief Forum".  Lauer, NBC's highest paid on-air personality, and host of "The Today Show" which regularly featured updates on developments on "The Apprentice" Trump's show, also on NBC, avoids challenging the candidate on a half dozen fact-challenged assertions, but grills Clinton again on her e-mails then admonishes her to be brief in response to an audience question on national security.
CNN hires Trump's disgraced campaign manager as an on-air contributor. Corey Lewandowski, relieved of his duties after an incident where he yanked at a female Breitbart reporter's arm, is brought on by CNN to offer — insights, apparently — that may better inform the viewing public about his former boss. Never mind that he has a non-disclosure agreement with Trump. Sample insight, on a Trump trade speech: "This is Mr. Trump's best speech of the presidential cycle. This is right on message, his core message of putting Americans first. This is about bringing jobs back to America."
The Associated Press tweets that, "More than half those who met Clinton as Cabinet secretary gave money to Clinton Foundation." The story goes viral. Missing from this Twitter alert is the not-insignificant detail that those who contributed were more than half of a very small number of private individuals, less than 20 in most accounts, listed in incomplete State Department records. But the story provides a negative counterweight to Trump's missteps.
Roger Ailes, architect of FoxNews, is sued for sexual harrassment. Minnesota native Gretchen Carlson instigates a flood of disclosures about the cloddish behavior of Ailes and the network's internal culture. Ailes "steps down", is rewarded with a $40 million golden parachute and shifts over to advising Trump.
Nate Silver and pretty much every other science-driven prognosticator blow it. The guru of 538, regarded as an infallible seer after his performance in 2012 is still predicting, on Nov. 8, that Hillary Clinton as a 71% chance of victory. He is not alone. Of analysts/polls of note only the heretofore obscure USC/Los Angeles Times poll got the call right.
With the financial assistance of Silicon Valley billionaire Peter Thiel Hulk Hogan wins a defamation lawsuit against Gawker Media which forces the site to sell off and shut down. Gawker's primary site wasn't everyone's cup of tea and walked a fine edge between relevant snark and ad hominem attack. But the spectacle of Thiel, with his own personal grudge against Gawker big-footing the case and buying a conviction in a squalid matter involving a collection of hucksters in, um, disquieting.
"Fake news" floods Facebook and other social media. Unchecked by the world's largest social media platform — with north of 1.8 billion users — a steady stream of completely made-up news stories are posted on sites with legitimate sounding names like ABCNews.com.co and Conservativefrontline.com. The vast majority are targeted at Trump supporters who share them in volumes several times larger than actual news stories. Facebook initially calls the idea it played any role in the election outcome as "crazy", but then institutes new protocols to flag such content.
THE BEST IN MEDIA 2016
"O.J.: Made in America". The word "epic" is constantly overused. But here it truly applies. No documentary I can remember ever collated so broad a landscape of cultural phobia, misplaced adulation and rage. Within the nearly eight hours viewers feel not just the weight of the so-called "Trial of the Century" but essential qualities of American class discontent. The connection to the events of November 8 is powerful and vivid.
David Fahrenthold Washington Post. While television reporters were embarrassing themselves for the most part attempting to cover the Trump phenomenon, Fahrenthold ignored the shiny object/story of the hour misdirection and concentrated on the candidate's suspiciously murky financial history, his charitable dealings in particular. He'll be first in line for Pulitzers next year.
Drew Magary's GQ rant. The Minnesota native and Deadspin blogger got off one of the most cathartic and profane rants of the political season. The few Trump supporters who read it were no doubt certain the guy was off his meds. Others laughed until there were tears in their eyes and exhaled deeply. If the established press is going to [bleep] up as badly as it did, let's have more of this in primetime. Honorable mention: Charlie Pierce at Esquire.
Kurt Eichenwald at Newsweek. In much the same vein as Fahrenthold, with a touch of Magary for good measure, Eichenwald, author of the classic on Enron, "The Smartest Guys in the Room", pounded on Trump's various financial conflicts of interest. An intense and volatile character in the best of times, you do not want to get into a Twitter brawl with the guy.
"Making of a Murderer". A end of the year 2015 event that folded over into 2016. The tale of two low-income socially-snubbed men, one a mentally challenged teenager, convicted of a motivation-free, largely evidence-free murder by Wisconsin authorities who appeared more intent on closing a case, or settling long running grudges than discerning the truth, was riveting from start to finish. By late 2016 the teenager in question had been granted his release, though he remained in custody.
"I Spent 5 Years With Some of Trump's Biggest Fans. Here's What They Won't Tell You. A Mother Jones feature by Arlie Russell Hochschild". A deeply reported piece on a subset of people, living in rural Louisiana in this instance, constantly described as "Trump's base." Why that might not be entirely true, Hochschild's ability to ingratiate herself with these people, mostly white and out on the desperate fringes, induced feelings of both pity and high alarm.
"Westworld". Dogged by controversy while in production, for both its enormous cost to HBO and subject matter — A robot amusement park? Who cares? Jonathan Nolan and his wife Lisa Joy, produced not just a huge hit for their investors but a surprisingly intelligent commentary on consciousness, self-awareness and the criteria for being alive.
"The Night Of". Another HBO series, this one scripted by the gifted novelist Richard Price, a man with an acute ear for the vernacular and cadence of cops and the subterranean characters they hunt and whose manner they so often assimilate. A fine mystery with excellent performances by John Turturro, as the unlikely defense attorney, Jeannie Berlin as the prosecutor and Michael K. Williams ("Omar" from the Wire).
"The People Vs. O.J. Simpson: An American Crime Story"
While not in the same league in terms of conscience-rattling relevance as "OJ: Made in America". This FX mini-series, driven by a superb, multi-levelled performance by Sarah Paulson as Marcia Clark, struck most of the same notes and proved again that television is an arguably better venue for adult storytelling than feature films.
Charlie Sykes' conscience. A certain body of thought sees in Trump's victory the ultimate flowering of a generation of conservative talk radio. But over in Milwaukee, radio talker Charlie Sykes signed off the air after 25 lucrative, influential years lamenting the fact that too many his listeners no longer cared what was verifiably true, and accepting some of the blame for his audience's preferred ignorance of fact.
Other than all that it was just your average year. 2017 has to be uphill, right? Right?