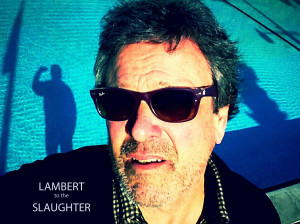 Personally, I too was gobsmacked to learn that our World's Greatest Health Care System is, "so complicated." What's next? Quantum physics can't be explained on a 4×6 note card?
The revelation that washed over His Orangeness the other day, that he or Steve Bannon, can't order "it" done, without explaining what "it" is, fits an already familiar pattern. Bold promises of bold action meets, damn it all anyway, the real world. The real world where people a lot smarter than either of them, with much more experience in specific disciplines, not too mention entire careers they want to protect, react to "boldness" with expressions of incredulity and, yeah, skilled resistance.
Then, aside from that already familiar pattern there's the matter of … not wearing ourselves out while reality and resistance beats this new White House crowd like the proverbial herd of rented mules.
My growing concern, based on conversations with friends and family over the past couple months, is that our expressions of stunned dismay, outrage and vilification don't take more of toll on us than Team Trump. We are the people who want to defeat and survive The Know Nothing Pitchfork Revolution.
What I'm hearing too much of are exercises in what you might call "competitive anxiety". One person, rightfully horrified at the latest "who knew it'd be so complicated" tweet from Trump, or Goebbels-like assertion from Stephen Miller, ("the President's authority will not be challenged") goes off on a rant about the stupidity and horror of this stuff. In response the next person twists the dial from "7" to "8", the next from "8" to "9" and pretty soon, you guessed it, the amps are blasting at full "11".
On one level it's cathartic and bonding. We're all pissed and full of righteous, well-informed indignation. We didn't pay attention in school, do our homework, pass tests, acquire adult skills and behave in a (mostly) conscientious manner all these years just to watch a collection of cynical hucksters take over the country by playing the chumps for chumps (with the enormous assistance of tribal Republicans — i.e. 53% of white women — for whom there is an even deeper level of hell.)
"Putting up with it" is not in our vocabulary, and why should it?
My point here is the need to individually monitor our acidic juices. There is a point beyond which all this indignation compounds the misery. Most of us, the majority of voters disgusted by what Trump represents, are encouraged by the level of resistance throwing flames on his recklessness and stupidity. This is something new and intensely gratifying. An insurgency of the informed! All hail!
But how about practice a form of therapeutic compartmentalization, if we can? If Trump-rage spills out over every other facet of our lives, kind of like the terrorists, he wins. More to the point, individual energies are limited. There's only so much raging and grand displays of principled contempt any person can heave up before they're too sapped to fight what is not going to be a quick war.
Even if a videotape of Trump and Putin and a dozen Russian hookers colluding to rig the election was televised tomorrow, it'd be well over a year or more before this debacle of American Berlusconi-ism reached a conclusion. (Do you think the hardened Trumpists clogging Florida airplane hangars care that much if the election was rigged? He has a base line of support that Nixon never had.)
There is a facet of our cultural psychology that rewards overt self-dramatization. (I blame the Kardashians). They who best and most frequently display emotional injury and stress receive a disproportionate share of available attention. Their particularly self-focused displays of concern have the effect of convincing others that they are the only ones taking this crisis seriously. There's a unique status that comes with being the most stressed-out person in the room.
So to friends, family and allies: There's plenty of fight to be had. It's not going to be over anytime soon. If survival is part of the end game, let's run regular checks on our personal levels of humor and sanity in response to the abundant stupidity and fraud.