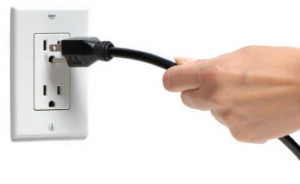 As a general matter, I despise campaign pledges.  Candidates are continually badgered by interest groups to pledge in writing that they will always do X, or never do Y.
The Problem With Pledges
The problem with most pledges is the "always" or "never" parts of them.  The world changes, and policy positions therefore sometimes need to change with them.
Pledging to not increase taxes today may make sense at one point in history, but a few years later the circumstances may have changed dramatically.
Pledging to support a policy or project now may make sense, but not after surprising new information surfaces.
Pledging to tax millionaires may make sense at a time when they're not paying their fair share, but not a few years later when circumstances may have changed.
So sometimes making policy shifts isn't  a sign of weakness or dishonesty, as pledge enforcers often claim.  Sometimes, shifting is a sign of courage, vision and integrity.
That's why I don't like most campaign pledges.
Pull-the-Plug Pledge
But I came across a pledge the other day that fits our times, and has an infinite shelf life.  South Dakota congressional candidate Rick Weiland challenged all congressional candidates to sign this simple pledge:
"I hereby pledge that, if elected to represent you, I will never vote to shut down your government, or to place your government in default, in order to force it to act, or to prevent it from acting, on unrelated issues." 
As a voter, I want to know where every Minnesota congressional candidate stands on this Pull-The-Plug Pledge.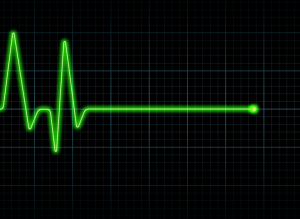 If there are candidates out there who think it is acceptable from them to pull the plug on the American people's government and economy, that is their right.  But it's also the right of the overwhelming 72% percent of Americans who oppose the Republicans' current plug-pulling scheme to be forewarned of a congressional candidate's position on that  issue, so that they can vote with their eyes wide open.
Yes, Americans and their policymakers must always be able to make their government a different size and shape as future circumstances dictate.  This pledge doesn't prevent them from having such flexibility. It simply says it's not acceptable to completely pull the plug on the American economy and government.
So, Tim Walz, Mike Benson, John Kline, Mike Obermuller, Paula Overby, Betty McCollum, Keith Ellison, Erik Paulsen, Tom Emmer, Rhonda Sivarajah, Phil Krinkie, John Pederson, Judy Adams, Collin Pederson, Rick Nolan, Stewart Mills III, Monti Moreno, Chris Dahlberg, Mike McFadden, Julianne Ortman, Jim Abeler, and Al Franken, will you sign the Pull-The-Plug Pledge?
– Loveland
Note:  This post was also featured in Politics in Minnesota's Best of the Blogs.