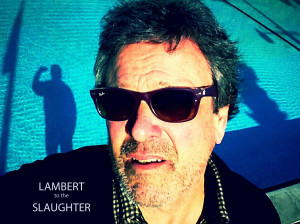 I take this with a 50-pound block of salt. But the guy saying it has spent an unusual amount of time with Donald Trump and has insights into his, uh, business ethics and intellectual discipline unlike few others outside Trump's immediate family.
"Art of the Deal" ghost writer, Tony Schwartz, is predicting a Trump resignation is imminent  — fueled by looming, bankrupting indictments from Robert Mueller's investigation.
Skepticism is always a virtue. But given how recklessly Trump has conducted his business affairs and the vast trail he has left with Deutsche Bank, Russian banks, quasi-Russian banks in Cyprus and on and on, Mueller's heavyweight team of financial investigators can not being having all that difficult a time building some kind of a case against him. Put another way, they may already have so many choices for indictment their biggest dilemma is picking the worst of the lot.
And remembering that Al Capone ended up at Alcatraz for tax fraud rather than garroting and machine gunning his booze-running rivals and cops, any kind of indictment that puts Trump's "fortune" in lethal jeopardy would likely be enough for Trump to squeal like a pig and cut, you guessed it … a deal.
The New Yorker's Adam Davidson has been doing some of the best work explaining Trump's preposterously foul-smelling [i.e. money-laundering] deals in former Russian provinces. In his latest piece, titled "Trump's Business of Corruption" he writes about (yet another) absurd-on-the-face-of-it Trump deal, this time in Soviet Georgia.
"I recently spoke with John Madinger, a retired U.S. Treasury official and I.R.S. special agent, who used to investigate financial crimes. He is the author of "Money Laundering: A Guide for Criminal Investigators." When I told him what [long time Trump advisor Michael] Cohen had said to me [that Trump didn't have any obligation to know the cash for the deal was being routed through a fraud-riddled Kazakhstan bank], he responded, "No, no, no! You've got to do your due diligence. You shouldn't do a financial transaction with funds that appear to stem from unlawful activity. That's like saying, 'I don't care if Pablo Escobar is my secret business partner.' You have to care—otherwise, you're at risk of violating laws against money laundering."
By now Team Trump has to know what Mueller is probing hardest at, and it is almost certainly squalid crap like these cheesy Russian "deals", all of which give Putin blackmail leverage on Trump, overt collusion or not. Moreover, as has been noted several times since the raid on Paul Manafort's luxury condo, getting Trump's tax returns/records requires Mueller et al meet a lower legal bar than getting a search warrant for Manafort's property.
Point being, Schwartz is simply doing the math. Seized tax returns + heavyweight financial crimes investigators pouring over ludicrous "licensing deals" in former Russian kleptocracies + nearly total isolation from Congress and U.S. business communities after making common cause with neo-Nazis = Trump alone in a corner where even the 80% support of Republicans can't protect either his money or prevent him from being re-branded as one of history's most flagrant swindlers.
I also wonder how much thought Mueller is giving to Trump's increasingly irrational mental state as that lonely spot in the corner gets tighter and darker?