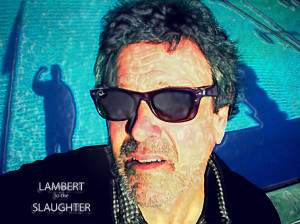 The Walker Art Center's troubles over a piece of art for it's renovated Sculpture Garden is an interesting controversy for a number or reasons, not the least of which is that smart, well-educated, broad-minded people like those who run large high-profile arts organizations aren't supposed to find themselves in situations like this. The working presumption is that they have a better grasp of history and cultural nuance than say, you or me.
The story is so rich in artistic hubris, cultural faux pas and psycho-social analyses it's a shame Tom Wolfe doesn't have an apartment at 510 Groveland to record and relish all the mayhem among the (art) mavens across the street.
But here are three points that I keep returning to.
1: Artists work off inspiration and emotion. They are struck by an idea or a feeling and produce what they produce — paintings, dance, films, sculpture and/or, well, a scaffold. In this case Sam Durant, creator of the scaffold was, we have good reason to believe, genuinely moved by the the world's use of capital punishment and this country's long, ugly history of genocide and extra-judicial killings. (One irony being how this controversy overlaps with the start of the trial for the cop who killed Philando Castile.)
So fine. Durant produces an artistic statement based on a combination of outrage, determination to provoke a new conversation about this homicidal history and his gift for … structures.
But then we move to the Walker's Olga Viso, the Art Center's executive director who saw Durant's work in Europe and was … moved, which is to say compelled to some extent by emotion. That too is fine. People who curate art should retain the ability to be moved by art, and to see in art the potential to provoke discussion and debate.
But, perhaps obviously, Viso's role requires a tier of judgment beyond that of either the artist or the consumer. Her job, (and I really know nothing more about Viso), is to make decisions based on a broad(er) grasp of culture, as in to ask, "Will the public perceive this as I perceive it? If not, how will they see it?"
Given that "Scaffold" was being purchased and shipped to Minnesota to be part of a permanent exhibit in a venue — the Sculpture Garden — previously notable for the whimsy of its most prominent pieces and as an environment that encourages calm and serenity in its audiences, not references to mass hangings, clearly the question of "What will the audience think?" should have been given even higher priority. It is what she's paid to do.
That said, it's hard to take seriously anyone accusing either Durant or Viso of racist intent. Durant's career is notable for his sympathies to Native American sufferings, and Viso's worst offense is short-sightedness, not some sort of class-calloused indifference to Native suffering.
2: Let's talk artfulness. Like you, I'm guessing, I had no idea who Sam Durant was before all this exploded. All I know was what I saw in the dozens of photos of "Scaffold" erected in the Sculpture Garden. And to that my art-consumer reaction was somewhere south of, "meh." Maybe I needed to see it in person. To touch the wood, or to climb on it like a 10 year-old on a jungle gym. But I couldn't find an angle that inspired anything in me like it inspired in Ms. Viso when she wrote, "
"Constructed of wood and steel, this work layers together the forms of seven historical gallows that were used in US state-sanctioned executions by hanging between 1859 and 2006. These representations, assembled one on top of the other, intersect into a single, complicated structure. This composite forms what Durant intends as a critique—"neither memorial nor monument"—that invokes white, governmental power structures that have controlled and subjugated nations and peoples, especially communities of color, throughout the history of the US."
And, "When I first encountered Scaffold in a sculpture park in Europe five years ago, I saw a potent artistic statement about the ethics of capital punishment. Most importantly, I recognized its capacity to address the buried histories of violence in this country, in particular raising needed awareness among white audiences. I knew this could be a difficult artwork on many levels. This is invariably connected to national issues still embedded in the psyche of this country and its violent, colonialist past."
To that, all I can say is, "Wow. Maybe I needed a better liberal arts education, a couple seminars in Symbolism and Structural Reinterpretation, or maybe a micro-dose of good acid." But then, I am also the fairly regular modern art consumer who when confronted with Mark Rothko's "Untitled (Black on Grey)" has been heard to say, "Give me a break."
Bottom line here, "Scaffold" as constructed, even with a ponderous "artist's statement" or video primer, evoked nothing unique in my understanding of capital punishment or genocide.
Finally, 3:  The desire to provoke a fresh conversation about whatever horror you choose, capital punishment or the largest mass execution in American history, is a valid and honorable intention. History is sanded down and polished so often it loses its vital instructive value.
So lets give Durant and Viso credit for recognizing the importance of revitalizing memories of great injustices. And let's hope that this flap, with all the condemnatory ranting, doesn't siphon off attention to white Minnesota's role in the horrors set upon Native Americans over the past 200 years.
Because … if you're really in the mood for outrage, how about we take a survey of what Minnesota school kids are taught about the men we widely and routinely regard as our wise and just pioneering elders?
Guys like our first governor, Henry Sibley, for example.