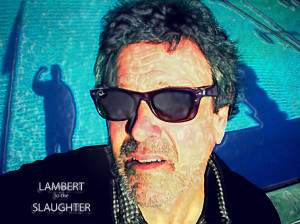 A pet idea I've never let go of is, "Your Debate of the Week". It would be a televised (or streamed) clash of ideas that would largely prohibit politicians, at least until they've retired and can say something candid and provocative.
The concept is pretty obvious. Get a climate scientist, (or even our own Paul Douglas), and a denier, turn the camera on and give them 90 minutes to thrust and parry. Likewise, two economists arguing over the hoary, time-refuted notion that corporate tax cuts (excuse me, "reform") will — this time — translate into good-paying middle-class jobs and raise all boats.
Or, to exploit the most relevant topic currently trending in the elite media micro-verse, Ta-Nehisi Coates and George Packer breaking down the concept of white supremacy and how it explains Donald Trump in the White House.
Coates, now a contributor for Atlantic magazine, is by my estimate and quite a few others, the most eloquent and cogent writer going on the topic of America's "great shame". He may be The Intellectual of the Moment. He writes with remarkable precision and passion, which is (a lot) different from just being angry, although god knows he's that, too. Packer, who is often featured in The New Yorker, (I mentioned the "elite" thing, right?) also authored a terrific book, "The Unwinding", on how easily America could lose/is losing its moral bearings and spiral(ing) into complete dysfunction.
Coates and Packer are now engaged in a very interesting and very valuable debate — accented by respect, accusation and counter-charge — on what IMHO is the critical factor in the control slack-jawed stupidity has over the once-exceptional US of A.
Coates has a new book out, a section of which is excerpted in the current issue of The Atlantic. Titled "The First White President", Coates makes several highly relevant, provocative points, among them that Trump owes his ascension to white reaction to Barack Obama's successful presidency. Namely, the need to refute it, dismantle it and redefine it for history in order to protect the foundering entitlement of white Americans.
But he also argues, as he has often before, that American journalists are complicit in this supremacy narrative either through laziness, cultural blinders or professional group-think, which in practice aren't all that different. Coates has made a (deserved) name for himself by pushing themes that would produce high anxiety acid reflux in the editors of the average newspaper editorial page.
Face it, much of what passes as "robust" opinion exchange today is really little more than highly moderated/modulated, widely-accepted wonkery. The stuff of snoozy, homogenized, self-satisfied seminars. (In local terms I describe this edge-less, bland, vanilla exchange of conventional rhetoric as The Tom Horner – Tim Penny Paradigm. Authoritative-sounding arguments that turn no new ground or risk any significant blowback. ) By stark contrast, the quality Coates' brings to a vitally important issue is fueled by the combination of his life experience, his scholarship and his willingness to take the fight to otherwise sacred cows, such as his journalistic peers.
In his "First White President" piece Coates, writes at length and without flattery about liberal politicians' and journalists' constant preference to view the Trump phenomenon as a "class" issue and his election as due to the "frustrations of blue-collar whites", otherwise known as "the left behind". (I suspect Coates is no fan of J.D. Vance's "Hillybilly Elegy".)
Coates says, "One can, to some extent, understand politicians' embracing a self-serving identity politics. Candidates for high office, such as Sanders, have to cobble together a coalition. The white working class is seen, understandably, as a large cache of potential votes, and capturing these votes requires eliding uncomfortable truths. But journalists have no such excuse."
Soon thereafter he turns to Mr. Packer.  "White tribalism haunts even more-nuanced writers. George Packer's New Yorker essay 'The Unconnected' is a lengthy plea for liberals to focus more on the white working class, a population that 'has succumbed to the ills that used to be associated with the black urban 'underclass'. Packer believes that these ills, and the Democratic Party's failure to respond to them, explain much of Trump's rise. Packer offers no opinion polls to weigh white workers' views on 'elites', much less their views on racism. He offers no sense of how their views and their relationship to Trump differ from other workers' and other whites."
Thankfully for us, George Packer is not defenseless and sees value in a clash of ideas with someone of Coates' caliber.
In a response, in The Atlantic, Packer writes, "There's a lot to admire in Ta-Nehisi Coates's new essay. It's one of those pieces that grabs you with its first paragraph and never lets go. The argument keeps gathering force, building on the striking imagery ("Trump cracked the glowing amulet open") and the caustic scouring of the polemics (opioids are treated as a sickness, crack was punished as a crime), to the very end. At its heart is the undeniable truth that racism remains fundamental in American politics."
He agrees with much of Coates' essential premise. "At the heart of American politics there is racism. But it's not alone—there's also greed, and broken communities, and partisan hatred, and ignorance. Any writer who wants to understand American politics has to find a way into the minds of Trump voters. Any progressive politician who wants to gain power has to find common interests with some of them, without waiting for the day of reckoning first to scourge white Americans of their original sin. This effort is one of the essential tasks of politics."
But then he drops his hammer. "When you construct an entire teleology on one cause—even a cause as powerful and abiding as white racism—you face the temptation to leave out anything that complicates the thesis. So Coates minimizes sexism—Trump's disgusting language and the visceral hatred of many of his supporters for Hillary Clinton—background noise. He downplays xenophobia, even though foreigners were far more often the objects of Trump's divisive rhetoric and policy proposals than black Americans. (Of all his insults, the only one Trump felt obliged to withdraw was his original foray into birtherism.) Coates doesn't try to explain why, at one point in the campaign, a plurality of Republicans supported Ben Carson over the other nine candidates, all white. He omits the weird statistic that slightly more black and Latino voters and slightly fewer whites went for Trump than for Mitt Romney. He doesn't even mention the estimated eight and a half million Americans who voted for President Obama and then for Trump—even though they made the difference. No need to track the descending nihilism of the Republican Party. The urban-rural divide is a sham."
The palpable sexism involved in the loathing of Hillary Clinton by conservatives and a certain strata of liberals is a fascinating reality that suggests Coates should consider appending the word "male" to his "white supremacy" references.
I could go on (and on). But my points are these:
1: In the event you were looking for one, this is a distinctly valuable and enlightening debate, both because of the fundamental issues and the lucidity of the intellects involved.
2: And yet it is pretty much sequestered in the (elite) liberal-intellectual thought arena. (Try imagining any of the current crop of conservative thought-leaders/provocateurs, your Ann Coulters, Sean Hannitys or Laura Ingrahams daring to get into the ring with Mr. Coates.) Coates did make an appearance on Chris Hayes' MSNBC show last week, and it was striking to see how much more animated and intellectually invigorated Hayes was talking to Coates than the usual partisan pundits.
Our rancid polemical air would be cleaner and healthier to breathe if debates of this quality were given a more prominent platform by … the mainstream media.