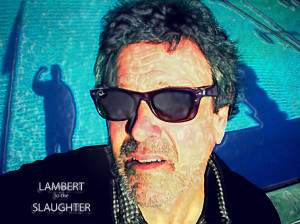 I would love to have been in the meeting where Paul Manafort pitched his services to Donald Trump. What those two grifters saw in each other may be the wet kiss that seals both of their fates.
The suspicion today, before the inevitable avalanche of more damning details, is that Manafort was in hock to Russian paymasters — i.e. oligarch/gangsters — and badly needed to "get whole" ASAP. We know that almost immediately after getting the job to run Trump's campaign he uses that very phrase in a correspondence seeking ideas about how to monetize his new presidential candidate connection.
But come on! The guy, who has been a DC system parasite for over 30 years, with a career of shady deals in his treadworn baggage, has no concern about walking into the spotlight of a presidential campaign? No concerns that at long, long last the Justice department or US Attorney or someone will take a more focused look at what he's been up to or … what he will now do to win an election?
Talking Points' Josh Marshall speculates that Manafort was so desperate to resolve his debt(s) to Oleg Deripaska (and likely others) that he decided the lesser risk was in the spotlight working for Trump. As we know, Manafort, a character who regards every breath he takes as an opportunity to make a buck off someone, worked for free.
Now that's a motivated employee.
Says Marshall in the context of Manafort suddenly increasing his value to the Russians, "… spies look for people who are crooked and people who are desperate. Manafort looks like he was both."
So what did Trump see in Manafort? We're told they were well acquainted with each other, but not close. Besides a relationship with (yet another career long grifter) Roger Stone, the one thing they absolutely had in common, and which I suspect they knew about each other, were long-term relationships with Russians laundering money, in Trump's case through wildly over-priced purchases of Trump real estate.
But what does Manafort promise to deliver? As of yesterday we now know Team Trump was being baited with the prospect of Hillary e-mails as far back as March, months before they eventually dropped, (within hours of the Access Hollywood tape.) Did Manafort promise to make that delivery happen? Did he convince Trump that he knew the right people to make it happen? Had he heard offers of cooperation from the Russian hacking operation? Did Trump see in him, a veteran grifter, a guy who could weaponize such information and not screw up?
We know that Manafort had some kind of role in dropping that plank about arming Ukrainians against the Russians. That move — though symbolic — had to have impressed Russians watching to see what they might get for their money, or at least their continued patience until Manafort delivered the money he owed.
But now that he's under house arrest, with no chance of repaying whatever he owes Deripaska (and other Russian mobsters) how does Manafort see a way to defeat these first charges, much less all the others very likely to come down thanks to George Papadopoulos' guilty plea, and "proactive cooperation", (i.e. wearing a wire to talk to campaign and White House supervisors)? Russian oligarchs with millions in property all over Western Europe and the United States have to see a Manafort under arrest as worse than useless to them. If he starts singing, aggressive US attorneys (if there are any left after the Trump purge) will be delighted to move on those empty $5 million condos glutting markets in New York, London, San Francisco and everywhere else.
And then, as has been noticed, let's not forget Gen. Flynn, about whom nothing was said yesterday. If Mueller kept Papadopoulos's guilty plea under wraps for months, fair speculation says he's got something similar going with Flynn.