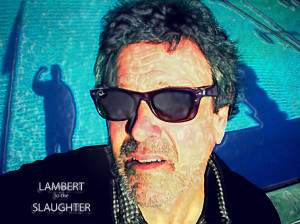 Are you as amazed as I am at the indifference so many people have to their own personal privacy? Practically every day there's another revelation of prying, "data-mining", bogus security "filters" and the astonishing trade going — with your personal information. Where you are. Where you go. What you buy. Who you call and text. All of it literally making billions for the tech giants — Google, Facebook, cell phone carriers — while they heavily promote themselves as benevolent giants "bringing us together".
As someone native to a small town — bucolic, Mayberry-like Montevideo — I grew up accustomed to listening to Mom and Dad grumble about so and so at church, at the Sunday morning-for-pancakes restaurant, at the clothing store that once prospered on Main Street. Nosey busy-bodies constantly working the gossip mill for news, the badder the better, about everyone else in town. "Why didn't they mind their own business?" Naturally, Mom and Dad were as unconditionally interested in chatter about everyone else … as everyone else. Who doesn't love gossip? "I heard Donny was so plastered Saturday night they had to carry him out of the club" . Nevertheless, they were as annoyed as hell when they were the primary subjects. Human nature. It's a beautiful thing.
As a kid I probably took an unhealthy attitude toward "my business". Being also Catholic, with the sword of eternal fiery damnation hanging over every "impure thought", mortification came far too easily when word got out of my clueless, hopelessly-bridled carnal fascination with cute little Peggy or Patty or Mary or … well, the list went on.
Anyway … last week I wrote a column for MinnPost on Al Franken's most recent inquiries into the privacy raiding and trading practices of big tech companies. Namely, Clear Channel billboards and Oculus Rift. Here's the post. (Please read it, or at least click and pretend you read it. MinnPost likes the traffic.) I won't reiterate everything, except to say that the ability of these companies to grab, sort and sell damn near every bit of information about you is way … way … ahead of laws to prevent or control it. (And unlike Big Gubmint, feared by every paranoid Tea Party rancher feeding cattle for free on public land, these companies have a powerful profit incentive to play with your business.)
After a couple Franken staffers backgrounded me on what the Senator was up to and why, some effort was made to get Al on the phone for a few minutes. That never happened. So after a couple weeks, I said, "[Bleep] it. Here's a handful of questions. Pretend it's him talking and kick something back to me."
Most of the Q&A is in the published MinnPost piece. But for some reason, what for me was the central question was edited out, probably because it was the one question to which Franken didn't offer a response. (His answers to the other questions qualify as predictable boilerplate.)
The deleted section was this:
Finally, in terms of a kind of 'grand umbrella' piece of legislation, has anyone proposed a law establishing an individual's full proprietary rights to their personal information? By that I mean establishing that every person must be given, A: Notification that his/her information has been collected. B: Must agree to allow it to be sold/transferred/traded. C: Is notified as to who it has been transferred, and D. Is offered even a micro-payment remuneration for each transfer?
On that one his office sad they were not aware of any such legislation.
The reason I asked it is that it seems to me, watching this astonishing proliferation of technologies Hoovering up personal information … and then trading and selling it … the time really has come for a kind of Constitutional amendment-like declaration of individual privacy rights. I mean, the situation – if controlling the outflow and exploitation of your personal information is important to you (and it isn't to many, I accept that) — will only get worse, rapidly and exponentially.
Did you catch this on "60 Minutes" last night?
Had I got Franken on the phone, the follow up question to that last one, would have been asking him to speculate on political blowback from the tech industry, in the case of Silicon Valley giants, an enormous and reliable source of cash for Democrats.
It would be a demonstration of Lincoln-like political courage and suicide for Al Franken to purpose legislation requiring, say Google or Facebook, to directly notify everyone whose information they collect, get their explicit approval (i.e. "opt in") and then remunerate each and every one of us every time their GPS logged us parked in front The Smitten Kitten and sold that information to Latex Fantasies of Hong Kong Limited.
The bottom line questions are really pretty simple: Do you own you? If not, why not? And if not, why should anyone else?