The last few years haven't been the easiest for Minnesotans.   During the Great Recession, Minnesota lost about 150,000 jobs, including about one quarter of all construction jobs.  We're now trending in the right direction, but a lot of Minnesotans have been hurting for a long time.
But it's Thanksgiving, so it's time to put it all in perspective and focus on what we do have.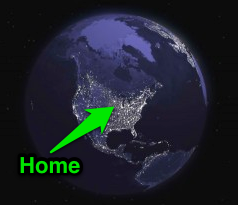 One thing that I feel thankful about is this:  Of all the places I could have ended up on the planet, I ended up in the United States, and specifically Minnesota.  If I had lived my life in Somalia, Syria, Afghanistan or any Third World or war torn nation, life would be obviously very different.
How lucky am I to be living in Minnesota?  Well, you have nothing in life wtihout your health, and I live in a state with the best medical care and health in the nation.  Education opens the doors to prosperity and fulfillment, and the Minnesota schools we collectively fund produce the best college entrance scores in the nation.  Minnesota is in the top five for quality of life, and, it looks pretty good for my kids and grandkids too, because Minnesota is projected to be the second best place to live in 2032. Continue reading →