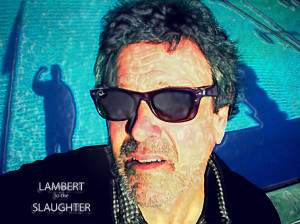 Please allow me to vent.
I don't write this because it is unique in any way. Precisely the opposite. What follows below is the kind of stuff every American consumer deals with on a regular basis … if, like me, they're foolish enough to put up a fight.
To keep a long-ish story as short as possible, the saga begins last June at the Fox Car Rental desk in Las Vegas. Because I'm a cheap bastard I reserved a car at Fox's "airport location" completely based on price. Their's was cheaper than Budget, Hertz, etc. Was I happy to discover that Fox' "airport location" is not one but two shuttle bus rides and a half an hour away from the airport and that the building itself is a chaotic, dirty mess? No.
Likewise, was I in any way amused to be told I was free to wait there amid a scene out of "A Bad Day in Karachi" for "two or three hours" for a car to become available? Or that I had to compete with two other guys, one at each shoulder, barking at the same beleaguered clerk about the fact that they didn't have their reserved vehicles either? Not so much.
But my Cheap-O-Dar began blinking bright red when I noticed a $150 deposit added to the quoted bill. Did I believe the tiny, tired, bird-like little woman/clerk when she said, "It's just routine. It comes off when you bring the car back." Not really.
Flashing forward: I returned the car as scheduled, a week later, on July 6 to be exact, took an Uber to the airport and flew home.
A few weeks later I check, just to make sure you know, that funky $150 "deposit" has been lifted from my American Express bill. Shocker: It hasn't. Getting anyone at Fox Car Rental on the phone proves futile, so I call American Express, issuer of my all-powerful, all-servicing Delta Airlines Platinum American Express card, and tell them this is wrong and I'm disputing the charge. The representative is very business-like and puts a stop on the charge and promises an investigation.
"Damn straight!", I say to myself, pleased that my $195 a year annual fee for the (let me repeat and foreshadow) Delta-American Express Platinum Card buys me such powerful and efficient representation. Fox Car Rental, you have screwed with the wrong dude!
A couple more weeks pass and I get a letter from (Delta-American Express Platinum, Inc.) informing me that their investigation has been completed and the charge will be returned to my account. In other words, pay the $150.
Now the fun begins. I call (Delta) American Express and essentially ask, "WTF?" On what grounds is American Express upholding this charge? Well, odd that I should ask that.
Without offering any details about who (if anyone) they spoke with at Fox, the AmEx rep goes into a long explanation of AmEx's policy regarding collision claims. Point being they completely misunderstood/botched the reason for the dispute. This has nothing to with collision claims. Apologetic, they vow to redouble their thoroughness, power and efficiency and really, truly get to the bottom of things … this time.
Again hearing nothing for a while, I call AmEx back to inquire on their progress. And lo! There has been some! Fox has refunded $82 and change. Huh? Is there an explanation for why that amount and not the rest? Uh, no. AmEx has no information of contact between them and Fox. Do I want to dispute the $64? The underlying tenor of my response was, "[Bleep] yeah!." AmEx again promises a thorough, powerful and efficient investigation.
Now, much like my wife and everyone saner than me, (which is pretty much everyone), you're probably saying, "For chrissake. Forget it. It's just $64." But — you guessed it — it's not the money so much as … the principle of the thing. Companies like Fox calculate they can get away with this stuff 95% of the time. Sane people will let them have the money simply because it isn't worth their time to fight it. But this a form of moral consumer jihad I'm waging! Infidels and non-believers need to STFU.
What further fuels my crazed zealot-like focus is the reading of a handful of consumer complaint websites on Fox Car Rental and the innumerable ways they have jacked other customers around with that $150 deposit. I hate to accuse an American corporation of a routine, institutionalized scam, but there, I just did. If half of the on-line complaints (most very detailed) are true, I've got lots of company complaining about pretty much the same thing.
Getting the distinct feeling that my $195 annual fee (for unparalleled customer service) isn't buying me quite the power and efficiency I had hoped for, I try again to contact someone — anyone at Fox. And I succeed! An actual person answering an actual phone, who actually tells me the $64 is for an extra day's rental, since I returned the car on the 7th of July, not the 6th as I promised. Telling her that that would be really tough to do since I was home in Minnesota on the 7th, and had been for a day, means nothing to her. In classic corporate fashion, it's not up to the company to prove they're right, it's up to me — the customer — to prove they're wrong.
Back to (Delta) AmEx. They have requested a copy of my original rental agreement with Fox, but (you guessed it) as yet have no new information on the dispute. Well, I tell them, I do. (Because I made a phone call.) I tell them what Fox is claiming about the extra day and that to resolve this thing — powerfully and efficiently — AmEx should go get a copy of my boarding pass for the July 6 Delta flight and slap it in Fox' nefarious little faces.
So now. Are you ready for some true inter-corporate comedy? The (last of several) AmEx customer service reps tells me they can't do that. You see, they have no real connection to Delta Airlines. Firewall. In my best interests. Customer privacy protection and all that.
Again, my exact line wasn't, "Are you [bleeping] kidding me?" but that's what I was thinking. "Right on the card it says Delta SkyMiles American Express, and you're telling  you have no access to Delta Airlines and no way to get something as simple as a copy of a boarding pass? And if you can't get it, who can?
I already knew the answer to that one. Once again, as a key component in the Delta/American Express Platinum customer service protocol, I the customer, would be the one doing the leg work in settling this dispute for AmEx … on my behalf.
I call Delta customer service. There's a four-hour long queue. They finally call back.
The lady is very polite and friendly. She commiserates about Fox's scummy business practices and assures me that at the moment she doesn't have access to flight records. ("It's so far back" — not quite two and a half months). But, as a valued customer,  I am able to write to a Delta archive department in Atlanta … via snail mail … and ask them to retrieve a copy of the boarding pass … after paying Delta … $20. It's another customer service thing, you understand.
Feeling pretty woozy at this point, I ask why I don't see any record of the trip to Vegas, coming or going, on my Delta SkyMiles account? I mean if I did I could just kick that over to my high-powered AmEx investigators.  The friendly, polite customer service rep tells me that's because I failed to … manually enter my SkyMiles number. (I've had the card just over a year.)
"What?!", I blurble. "I bought the ticket on the Delta site with the Delta SkyMiles American Express Platinum card which has all of my information from my SkyMiles account number to, [bleep] I don't know, how often I floss my teeth. What's the possible point of not automatically entering the SkyMiles number when I'm buying a Delta plane ticket for myself?"
The response is deep scripted gibberish about what if I wasn't who I said I was? What if I was instead, "Ted Green", buying a ticket?" In other words, yet another customer service in the name of "customer privacy". It's entirely for me own good.
Or perhaps, I tell her, is it because Delta's bean counters have run a few numbers and calculated how many fewer travel awards they'll have to pay out to eligible customers if X% of those customers fail to manually enter their SkyMiles data? Shall we, mam, freely speculate on possible "savings" and enhancement of shareholder value?
"Oh, no! I assure you that's not the reason."
Of course not. Delta's only responsibility is to serve.
Bottom line as of today. There is no resolution to this titanic struggle. Delta wants a fee for providing a simple service and AmEx is continuing to, well, they're continuing to continue, by doing what, I have no idea.
In terms of cost per time spent, I'm pretty sure I'm deep into deficit spending. My only satisfaction to date is a perverse one. Namely, the chronicling of a not at all unusual episode of the American hospitality/service/finance industry, which as we all know is out there every day building consumer trust through customer service … powerfully and efficiently.