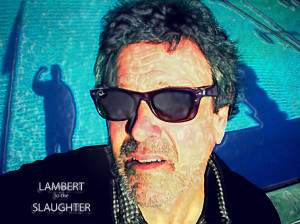 Not being what you'd call a gambling man, (there was that slot machine in Beatty, Nevada years back) I've never put the chances of Jeronimo Yanez' conviction in his killing of Philando Castile any higher than 15%. I hope I'm proven wrong, but history is on my side as we await the verdict. And this is an actual jury, not one of those sealed off police review boards where the chances of the finger of guilt would drop into the low single digits.
Before the jury returns I just want to return to a couple facets of this more or less routine run of traumatic incidents of police playing judge jury and executioner with black motorists and guys selling CDs on the street corner..
1: Jeronimo Yanez should never have been a cop. No one operating at the level of fear and panic he demonstrated should be wearing a badge, much less toting around a loaded gun with a license to kill. I'm told he's a sweet guy. But that isn't the point. He clearly didn't have the emotional stability to be in the job he was in. Maybe at a desk for a non-profit. But not a cop. And for that I blame his employers as much as him.
Just because someone wants to be a cop is no reason to hire him. In fact, given the militaristic-to-racist attitudes of too many of these guys (and the woman in Oklahoma), wanting (badly) to be a cop should be a red flag for anyone sorting through applications. Moreover, are city police forces so desperate for bodies to fill uniforms that they can't adequately vet someone like Yanez for aptitude and judgment? Put another way, if they took Yanez, who did they turn down? This guy?
After that we move on to training, where as we've learned, there is plenty of focus on gunplay and combat-style tactics — they call it "Bulletproof Warrior" for chrissakes — and not so much on how you go about dialing down the temperature of a situation.
Finally, on this facet, there's the demand put on "emotionally vulnerable" young cops like Yanez to produce revenue for cash-strapped municipalities, largely by repeatedly ticketing low income minorities for nuisance violations. You don't want to know how beyond-crazy ballistic I would have been after the second ticket from some twitchy cop, and Castile was stopped something like 44 times.
But as we all know the Jeronimo Yanez law enforcers of the world aren't going to be hassling middle-aged and older white folks in clean new cars, even if they have a broken tail light.
2: And apparently I'm the only person on the planet who is obsessed with this, but why, considering all the pain and suffering to victims, families, police department reputations, city budgets and on and on hasn't anyone (else) suggested issuing police a kind of dial-barreled service revolver, with a default setting firing rubber bullets or chemical darts? (When city cops get into the exceedingly rare raging, Hollywood-style gun battle, they could simply re-set the thing to fire its load of live ammo.)
Had Yanez freaked at the word "gun", whipped out his and starting pumping rubber bullets into Castile's chest, (being careful as he says not to scare the toddler in the back seat), Castile would have been pretty damn sore for a week or so, but he'd be alive, Yanez wouldn't be on trial, the cops wouldn't be fending of the now standard and very hard to dispute accusations of racism, the cities involved would be several thousands of dollars less in the red and Castile would be alive to pay another few hundred dollars a year in expired tab fines, or whatever the next cop could get him for. (I'm not sure what St. Anthony Park's basic fine is for "Driving While Black".)
This is good: http://www.motherjones.com/politics/2015/07/police-shootings-traffic-stops-excessive-fines/
As far as I can tell my dual-barrel revolver idea has garnered exactly zero interest anywhere in the country, probably because no politician could stand up to Second Amendment fanatics shrieking about, "Disarming the cops!".
One other facet worth giving some thought to are statistics dug up by Kevin Drum at Mother Jones on the disproportionate number of these cop v. minority killings that involve peace officers who are either young or very new to the job.