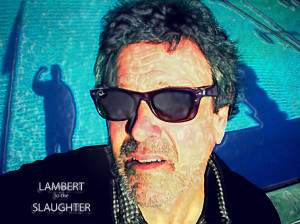 MinnPost has discontinued media coverage, so I'm no longer covering stories like this. But if I were, this one would be a fat target.
Here's the link to a Daily Beast story. http://www.thedailybeast.com/articles/2017/02/01/lewis-wallace-stood-up-for-journalism-it-cost-him-his-job.html?via=newsletter&source=DDAfternoon
Essentially an employee of the radio show Marketplace, which is a production of St. Paul-based American Public Media (APM), a sister network of Minnesota Public Radio, Wallace wrote on his private blog about coping professionally — as a journalist — with the new realities of our current Trump era. This did not sit well with American Public Media, and he (a transgender guy, no less) was eventually fired.
Says the Daily Beast story: "According to Wallace's account, he was told that his blog post violated Marketplace's code of ethics because he questioned the way that journalistic ideals like 'objectivity' and 'neutrality' can be abused by people and organizations who don't believe in facts or who hold 'morally reprehensible' positions like white supremacy. Wallace also wrote that journalists shouldn't care if they are labelled 'politically correct' or 'liberal' for simply 'reporting the facts'."
APM seemed particularly upset with Wallace's assertion that "neutrality" is itself an act of strategic political positioning, usually to avoid the appearance of (liberal) bias and avoid conflict with audiences and advertisers/underwriters. Journalistic "neutrality" is the semi-mythical realm where journalists do not make judgments on what they are reporting, which is to say specifically pointing out "errors of fact", "falsehoods" and "lies",
Said Wallace, " … can people of color be expected to give credence to 'both sides' of a dispute with a white supremacist, a person who holds unscientific and morally reprehensible views on the very nature of being human? Should any of us do that? Final note here, the 'center' that is viewed as neutral can and does shift; studying the history of journalism is a great help in understanding how centrism is more a marketing tactic to reach broad audiences than actual neutrality. Many of the journalists who've told the truth in key historical moments have been outliers and members of an opposition, here and in other countries. And right now, as norms of government shift toward a 'post-fact' framework, I'd argue that any journalist invested in factual reporting can no longer remain neutral."
The response from APM was entirely predictable. "American Public Media communications director Angie Andresen told The Daily Beast in a statement: 'Like most employers, we don't discuss personnel matters about current or former employees. We value our strong ethics and political activity guidelines. They are designed to allow us to fulfill our commitment to independent and objective reporting. Diversity is a hallmark and strength of Marketplace. We do not discriminate based on sexual orientation, gender identity or expression'."
It's safe to say "diversity" is not the central issue here. Rather it is … a low-level employee, on his private blog, saying something — well worth a broad public discussion — that might possibly, in some way shape or form create an issue for APM.
As the Daily Beast story notes, this comes on the heels of another telling example of public radio's squishiness. On the topic of full and fearless reporting of what is arguably the biggest story any journalist has covered in their lifetime, namely the installation of a White House administration that has no qualms about lying as matter of routine, not to mention simultaneously vilifying the press for its "fakery", National Public Radio reasserted its determination to proceed as if nothing has been disrupted.
In a New York Times piece Jan. 25 on the ethical bona fides of Michael Oreskes, NPR's Senior President for News was quoted (from an internal statement) saying of the use of the word "lie" to describe Trump's behavior, "the minute you start branding things with a word like 'lie,' you push people away from you."
Which is another way of saying, "There is a risk there."
Yeah, the world is full of risk.
It may be true that calling out Trump will push some people away. But I doubt Oreskes or anyone else at APM has any metrics to prove it, much less research to show that the kind of aggressive reporting on Trump shown on a near daily basis now by The New York Times (which just reported a surge in on-line subscriptions) may be precisely what a literate, involved and duly outraged audience expects of it at this very minute.
Oeskes is no doubt worried. All public radio has to feel imperiled by Trump's threats to defund the Corporation for Public Broadcasting, something that could very well happen given the lack of counter-punch from Congressional liberals. The less aggressive NPR is with Trump the less likely they'll feel the budget axe. Or so they may think.
The APM sacking of heretofore anonymous Mr. Wallace is part and parcel of the point I was making in my previous post, built around the commentary the Strib wouldn't run on precisely this kind of hidebound timidity and misreading of consumer sentiment. Mainstream news organizations, fond of an "above the fray", "this too shall pass" attitude toward outbursts of cultural extremism, are risking alienating a key audience/customer base by not adjusting and stepping up to this very large and unprecedented fight.
And they don't want to talk about it.