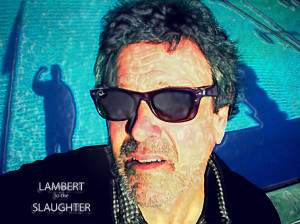 There was a telling audience reaction to a moment in "Saturday Night Live's" opening skit last week. "Weekend Anchor" Michael Che was playing Lester Holt interviewing Alec Baldwin's Donald Trump about the firing of James Comey. At one point Baldwin/Trump blurts out that yeah he fired him because he was rooting around in this Russia stuff. To this Che/Holt looks around, as though talking to his crew, "Is that it?" "Did I get him?", meaning that — come on, folks — Trump clearly admitted obstruction of justice.
But then he quickly realizes, no. "No? So nothing matters? Is that right? Nothing matters?"
To which the "SNL" audience (99% of them sneering-at-real-'Murican urban elites) responded with a laugh of cathartic recognition, as though a deeply shared suspicion had been pushed out into the light of day. "Nothing matters." That's what you and I have been  thinking. I.e. Is there nothing Trump says or does — and this was before dropping that "highly classified"/code word intelligence on the Russians in the Oval Office — that is appalling enough, stupid enough or legally indefensible enough to make a dent in his core support?
The hope is this latest fiasco — bragging to the Russians about the "great intel I get" (as though they'd be surprised the President of the United States gets juicy information) — will do the trick.
Maybe. But I doubt it. After the pussy grabbing stuff last fall, we all thought he was doomed. I mean, what politician could possibly survive that?
Over at The Daily Beast this morning, Michael Tomasky speculates on the polling numbers necessary to push your Paul Ryans and Mitch McConnells out of the Trump support ICU. Basically, and I agree with this, he says that when (not if) Trump's support drops into the 20% range, (George W. Bush territory), he will have shed pretty much all the tribal Republicans. This would be the crowd that really should have known better, but rationalized Trump as a better choice than Hillary Clinton on the grounds of her "corruption". (In reality it was more likely the fact she was female, her last name was Clinton and they would sooner have their fingernails pulled out than vote for a Democrat.)
The stereotypical Trump voter — ill-educated or ill-informed or "left behind" or roiling with grievances or all of the above — constitutes maybe 20-25% of last November's GOP voting bloc. Pissing them off is perilous to most Republican candidates. But, as I've said several times before, the name of the Ryan-McConnell game is not about making the lives of those sad stereotypes better, it is about providing service to the people who fund their careers. And if enough of those people fall away to drive Trump's numbers down into the very low 30s or (oh my bleeping god!) the W-like 20s, they will have no choice other than to take the gamble and consent to the independent prosecutor (linked to the FBI investigation with full subpoena power).
At that point, and I'm repeating myself I know, Ryan and McConnell will have accepted that because of Trump's astonishing laziness and incompetence they have no chance of getting "tax reform" through Congress, or even fully repeal Obamacare. (And always remember that Obamacare repeal is mainly about returning the $600-$700 billion in taxes the wealthy are paying to keep it going. Obamacare repeal is a tax relief play, with health care only as collateral damage.)
There have been several excellent analyses written recently about Trump's endurance in the face of unequivocal incompetence. One of them was former Milwaukee conservative radio host Charlie Sykes' piece in … The New York Times, very ironically titled, "If Liberals Hate Him Trump Must be Doing Something Right."
Sykes, never an Alex Jones/Mark Levin nitwit, has gone over to the dark side as far as many Trumpists are concerned. Sykes is out of the William F. Buckley school of conservative thinking, which among other things involves reading books written by people other than Ann Coulter and Sean Hannity and assembling, you know, facts to make an argument.
Complaining that conservative media, which has incited and sustained the Trump base, has lost all connection to traditional conservative values, (we can still argue the quality of those values), Sykes writes …
"What may have begun as a policy or a tactic in opposition has long since become a reflex. But there is an obvious price to be paid for essentially becoming a party devoted to trolling. In the long run, it's hard to see how a party dedicated to liberal tears can remain a movement based on ideas or centered on principles.
Conservatives will care less about governing and more about scoring "wins" — and inflicting losses on the left — no matter how hollow the victories or flawed the policies. Ultimately, though, this will end badly because it is a moral and intellectual dead-end, and very likely a political one as well."
And, "As the right doubles down on anti-anti-Trumpism, it will find itself goaded into defending and rationalizing ever more outrageous conduct just as long as it annoys CNN and the left.
In many ways anti-anti-Trumpism mirrors Donald Trump himself, because at its core there are no fixed values, no respect for constitutional government or ideas of personal character, only a free-floating nihilism cloaked in insult, mockery and bombast."
A lefty moonbat like myself couldn't have said it any better.