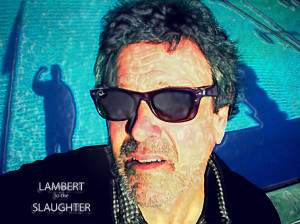 As completely whacked as His Orangeness's press conference was yesterday, there are at least two things to keep in mind that are even scarier.
1: His nihilistic true believers, the crowd that has been "left behind"/"hasn't kept up" with the 21st century and desperately needs someone else to blame for their misery, loved the whole thing. Love! Love! Love! Check any comment thread you choose. Spraying the room with a fire hose of shameless lies, accusing every reporter other than the beyond-parody mannequin hosts of "Fox & Friends" of being "fake" and "dishonest" is like glorious music, a goddam Lee Greenwood – Kid Rock duet, to the ears of the 27% who will submit to whatever Trump says, no matter what.
But, 2: There is no doubt — none — that career D.C., i.e. career "Big Gubmint", is leading the resistance to the appalling level of incompetence (and worse) they see first hand, up close and behind the scenes. A key line from Talking Points Memo boss Josh Marshall's spiel (posted on Facebook yesterday) was this, in the context of career intelligence people and their assessment of Trump's credibility.
Said Marshall: "Almost half the sixteen agencies which make up the 'Intelligence Community' are various military intelligence agencies – Air Force Intelligence, Army Intelligence, DIA, et al. All of this is to say that the idea that the people in this world are liberals or inclined to be anti-Trump for partisan reasons is laughable. What is especially worrisome is that the people in this world seem to have more specific concerns about Trump's ties to foreign governments than observers on the outside. That's worrisome because they have access to information we do not."
Anytime a "disrupter" takes over management of a bureaucracy, government or corporate, there will be people resisting change. In the corporate world they can be bounced out of the way fairly easily. Not so much in "gubmint". But the key thing here is that, as Marshall correctly argues, these are anything but disgruntled liberal partisans feeding the "fake media" "true leaks" about what is and isn't going on in the Trump White House. With the intelligence community, people who we can assume truly do know (a lot) more than we do about things like Trump's campaign contacts with the Russians and, I'm betting, his financial obligations to Putin-friendly oligarchs, the driving motivation is to destabilize this clown act before it gets them and all of us into something truly godawful.
Put more bluntly, it is reasonable to assume that the culturally conservative U.S. intelligence has already made a judgment about Trump's credibility, and it ain't good. It is reasonable to assume they have well-founded reasons — via routine wiretaps and spooky surveillance of banking transactions — that Trump not only can not, but must not, be trusted with potentially critical information. To the point that they are already — a month into this farce — risking felony prosecution for leaking damning information to the failing New York Times and other media outlets … you know, people they actually do trust. (It would not surprise me at all if somewhere, thanks the country's $50 to $80 billion intelligence budget someone has already snagged Trump's taxes and knows damn well who has what on him.)
Because Trump's taxes/financial obligations/Russia is the key issue, the intelligence community's clear decision to provide leaks to drive public investigations is the Gold Standard, DefCon 4, Ultimo Primo Bureaucratic Resistance. But on less critical levels, we should be prepared for intense bureaucratic resistance to the manifest incompetence of Betsy DeVos, Rick Perry, Ben Carson and Scott Pruitt at their respective agencies. God only knows how the State Department — which was shut out of meetings with Bibi Netanyahu, (but Jared Kushner was there), and had over 100 people led out of the building yesterday — will respond if/when Rex Tillerson is also iced out of fresh intelligence because of his complicity with the Russians.
Trumpist chowderheads can cheer this on all they like. They are fools. But their boy's chances of surviving what's coming down on him were remote at best on Jan. 20 and are diminishing by the hour. A different kind of "disrupter" might have a better chance of succeeding, whatever that ever meant. But Trump, as everyone else knows, is two things for sure.
He is not smart about the reality of the Presidency.
And, he's lazy.
He believes he can fake it.
He can't.