So you, like me, voted for Senator Bernie Sanders for President. Now maybe you're considering switching allegiances to the Libertarian presidential candidate, Governor Gary Johnson?
I respect your decision to shop around and do thoughtful research.  Here's something to inform your decision.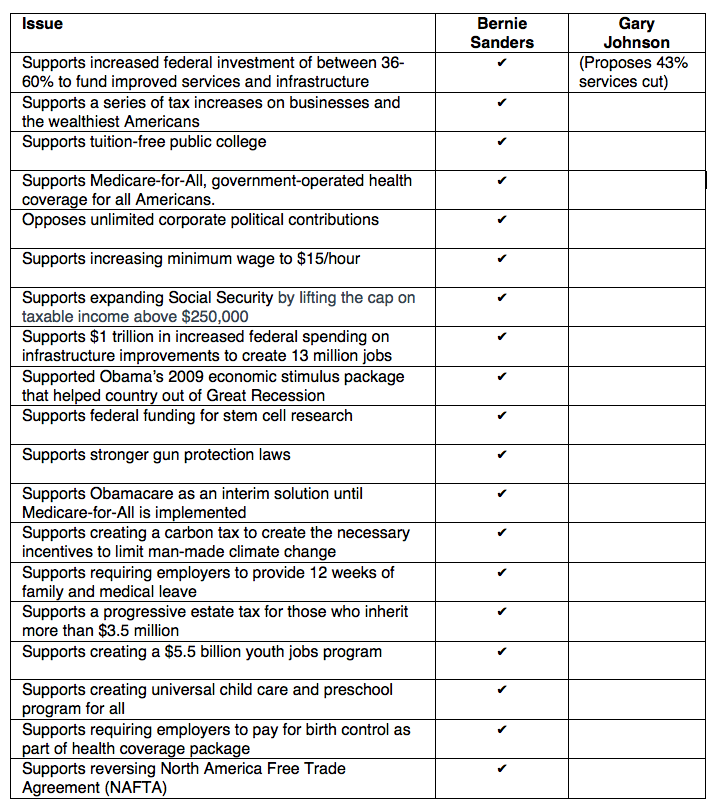 (Source for Sanders positions here.  Source for Johnson positions here.  Source for estimate of Sanders spending increase total here.)
Yes, Governor Johnson would do some very smart and important things, such as scale back the war on drugs and be careful about entering military quagmires. But most of the centerpiece policies championed by Senator Sanders are vehemently opposed by Governor Johnson.