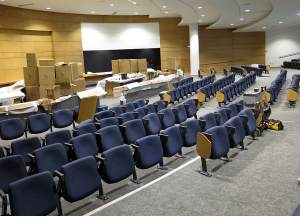 Now that state legislators are creating better public spaces for visitors in the new Senate Office Building and renovated State Capitol Building, here's hoping there will be more ordinary citizens coming to legislative proceedings. The Minnesota Legislature is extremely insular and clubby, so it could benefit from fresh observers and participants.
When I'm traveling to an unfamiliar new place, I like to do research into the inhabitants' culture, so I'm at least somewhat familiar with their ways.  In that spirit, I'm offering a few amateur anthropological observations about what visitors to the new Capitol campus digs can expect to see during legislative hearings.
Outsiders will observe at least five repetitive behavior patterns characteristic of the native inhabitants of the State Capitol campus:
#1.  The 75% Rule.  During the first witness of the hearing, legislators serving on the committee will, in rapid succession, launch a long series of rhetorical questions, speeches, irrelevant personal stories, and/or "jokes."  Remember That Kid in school who always needed to be heard?  Well, there are about a dozen of Those Kids in this classroom, they all have a desperate need to be heard, and there is no teacher present to restrain them.
Therefore, the legislator-centric grandstanding during the first witness typically takes roughly 75% of the allotted hearing time.  During the remaining 25% of the time, the legislators who have been talking ad nauseam will shift to scolding the long list of scheduled testifiers about the need to be brief.  After all, busy legislators don't have time to waste.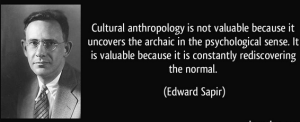 #2. The iPhone Prayer.  The reason legislators continually have their heads bowed is not because they are prayerful or otherwise contemplative. It's because of smart phones.
The hearing observer will quickly notice that legislators much prefer their smart phone to their smart constituents. Therefore, visitors should expect to mostly see the crowns of legislators' heads, as they stare down smirking at their latest epic text or tweet.
You see, the State Legislature is like high school, with its complex network of cliques constantly angling to mistreat each other. But the environment is actually much more toxic than high school, because unlike high school, unlimited smart phone use is permitted in class.
#3. The Extras. Visitors will notice that the least relevant person in the committee room is the lowly testifier. The person delivering testimony is an extra, a volunteer who is cast by legislators to create the illusion of information gathering and democratic participation.
Seemingly unaware of the ruse, many testifiers spend hours earnestly preparing their thoughtful, fact-filled remarks.  But they quickly discover that committee members have much more pressing needs to attend to, such as epic texts and tweets.
#4.  The Mind-Melding.  The confident looking people in the hearing room who dress like they earn significantly more than $31,141 per year are not legislators. They are lobbyists.
This native species will be furiously scribbling, typing, texting, hand signaling and whispering. This elaborate display is to justify spending 99% of their work day sitting through legislative testimony that is being 99% ignored by the legislators.
Interesting side note: Lobbyists have mind-melding powers, derived from their political action committees (PACs).
#5. The Civil Sandwiches. Hearing tourists will also notice that legislators have a very peculiar and predictable speech pattern, which linguists have dubbed The Civil Sandwich.
Here's how it goes:  Legislators begin and end statements by saying something superficially civil. Then sandwiched between the civilities is a juicy layer of petty savagery. For instance, a typical Civil Sandwich might sound like this:
"I greatly appreciate the fine work of my good friend, and thank him for bringing forward these ideas.

However, moron, your bill would obviously lead to the collapse of Minnesota's economy, the moral decay of society and, very possibly, leprosy. This proposal proves you are even more stupid and corrupt than I suspected, and are clearly doing the bidding of evil-doers intent on world domination. And by the way, the fiscal note for this bill is as nauseating as your very homely spouse.

But again, Representative Jensen-Carlson, I sincerely appreciate and respect the hard work you have done on this issue.  I look forward to collaborating with you to improve on it, because that's just the kind of fella I am."
Yes, I'm exaggerating for effect.  It's the satirists' disease.  The truth is, many individual legislators are bright, thoughtful, and decent people who sincerely care about Minnesota. In fact, I've often made the case that legislators should be paid much more than $31,141 per year, because their job is important, time-consuming and difficult.
But individuals aside, when it comes to the collective culture of legislative hearings, my level of exaggeration here is not as extreme as you might hope.  But by all means, go judge for yourself.  Enjoy your excursion to an upcoming hearing in legislators' spacious new habitat.  But don't say I didn't warn you.
Note:  This post was also featured by MinnPost's Blog Cabin.