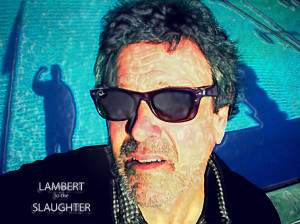 With his approval rating now down to 33% in a credible poll — a 7% slide in a month — Our Orange Leader has now begun burning through even his most credulous and reliable fans — namely white folks without a college education. More of them now disapprove than approve of the way he's going about the business of "draining the swamp", "rolling a hand grenade into the halls of Congress", saving them from Sharia Law or whatever it was they wanted most when they voted for him.
With his recent blather about letting the cops rough up the "animals" they arrest, banning transgender troops from the military, restricting immigration to people who already speak English and (apparently) have lucrative jobs waiting for them in the States and sending alt-right centerfold Stephen Miller to defend it all, Trump has plainly been advised, most likely by Steve Bannon, that given the trend lines since January 20 he has to goose the enthusiasm of the hardest of his hard core and the hell with everyone else.
My concern, and I hear it echoing more frequently in recent days, is that with almost no one of any credibility in the government trusting a damned word he says, what happens when he, which is to say "we",  have to deal with a truly serious crisis?
I've heard people wonder about a natural disaster like Hurricanes Katrina or Sandy. But the country's emergency response apparatus, connecting with state and local authorities, is self-directing enough to deal with that kind of calamity.
My real concern, and I heard it again this morning from fusty old John Podhoretz, the generally affable conservative pundit on "Morning Joe", is this:  What goes down in a military situation?
North Korea tops everyone's list, and for a lot of good reasons.
But my worry is that we haven't yet reached the floor of Donald Trump's unique combination of incompetence, delusion and cynicism.
Point being: As he — inevitably — feels more and more vulnerable to total, unequivocal humiliation and financial ruin as a result of the Mueller investigation into what has very likely been a career of money-laundering for Russian gangsters, he will need a major distraction. A distraction of the military kind that rallies not just his low-information base but enough tribal Republicans to temporarily restore "presidential" status.
A not so preposterous possibility is that Trump/Bannon will seize on some incident, possibly regarding North Korea, perhaps some place else, and ratchet it up far beyond what is required in terms of military response in hopes of rallying the fraction of the population so poorly informed and forever willing to give the president the benefit of the doubt.
Never mind the response from the 61% who believe Trump is the fool they've always suspected. The question at that point becomes what does the Pentagon do? I've mentioned this before, because we all suspect — with the highest level of certainty — that the best of the classified information not just on Trump-Russia but Trump's psychology is available to and a regular topic of conversation among US intelligence and military management.
So … Trump orders a strike, not just with a bunch of missiles blowing up a deserted air base, but a full scale attack with actual, regular commission troops-in-harm's-way on a purported enemy with an ability to strike back.
What happens when the CIA, Pentagon, etc. receives that order? Given the unprecedented amount of leaking aimed at ridiculing and neutering Trump politically, I think we've passed the point where career generals and admirals will reflexively submit to the normal chain of command. As I say, I'm dead certain they already know — far better than we do — what they're dealing with Trump and Team Trump, and have every reason to assume Trump is too compromised and incompetent to be obeyed in a lethal situation with any level of uncertainty.
Perhaps a bigger problem is that professional terrorists and Vladimir Putin presume the same thing.