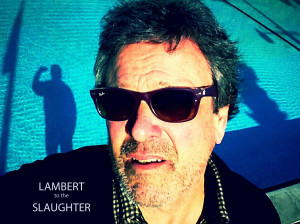 Here's a commentary piece I wrote for the Strib which didn't make their cut. Word is they're a bit overwhelmed with Trump stuff. But I don't call reading anything there from this perspective. Nor did any of the Strib managers I contacted acknowledge e-mails seeking a conversation about adjusting to Trump-style rhetoric and media manipulation.
Whether mainstream professional journalists want to admit it or talk about it publicly or not, the work they do is at another moment of revolution, if not crisis. How to conduct business in the Age of Donald Trump compounds pressures already placed on traditional journalism organizations by the explosion of free internet alternatives to Reporting as Your Parents Remember It and the squeeze from rapacious investors.
Whatever your feelings about Trump, his attitude toward so many long-standing protocols including those guiding White House-press relations makes him a disrupter of unprecedented magnitude. Judging by how he's conducted himself through his business career, the presidential campaign and the transition to taking over as POTUS 45, Trump operates — and thus far has succeeded beyond all conventional expectations — by asserting a combative, constantly shifting alternate reality to the world the press has comfortably reported on for generations. That was a world where the press played objective arbiter between two thoroughly familiar political forces, Republicans and Democrats, each largely accepting the basic rules of conduct between them and the media that covered them.
There is no good reason to think that arrangement will ever exist with Trump. More to the point, there is peril, even a threat to established journalism's basic business model, in wishfully thinking that traditional protocol will suddenly emerge with Trump in the Oval Office. Put bluntly, the question traditional journalism managers should be asking themselves is this: "What do the readers (or listeners or viewers) who trust us expect from us now, in this new environment?"
The news environment of 2017 is as intensely bifurcated as I can ever recall. Where one large mass of news consumers still puts faith in fact-based reporting by daily newspapers, network news and the like, another remarkably large mass, a group instilled with a deep distrust and contempt for mainstream journalism by 25 years of talk radio and hyper-partisan websites, eagerly consumes and trades in preposterous fakery. What's real and true matters less to them than what tilts the battle in favor of their tribe.
The dilemma for established news organizations is in providing too little of what their most supportive customers want most. Specifically, that would be very aggressive truth-telling on a transparency-averse figure, Trump, who has also demonstrated a startling disinterest in what's empirical and true.
Trump is pushing the traditional press into uncomfortable territory, requiring a rapid evolution in both style and operational ethics. Over the past year, leading news organizations like the New York Times, Washington Post and Los Angeles Times famously broke with the long-standing taboo against use of the words "lie" and "liar", in describing various Trump assertions. Having surveyed (or attempted to survey) a dozen or so news executives and media analysts, I can report that the few who cared/dared engage in a conversation on the topic of new strategies for covering Trump were palpably uncomfortable with the Times' and Post's break with tradition and offered no new rules for the road as Trump takes office.
There are plenty of journalism outlets, from BuzzFeed, to Glenn Greenwald's The Intercept, to Mother Jones, to Talking Points Memo to Vox and so on prepared to cover Trump unfettered by polite traditions and protocols left over from the Eisenhower administration. The peril for the more established press is in failing to evolve and compete with those insurgents for the attention and trust of the audience that has supported Old School journalism up to this moment.
American journalism needs its version of Sun Tzu's "The Art of War", a tactical guide for waging battle against a committed foe. At minimum it should include resisting the reflexive over-reaction, like a flock of starlings, to Trump's tweet-of-the-hour and instead concentrate on burrowing obsessively into essential disclosures. Like the new President's opaque financial associations and obligations, with the Russians the Chinese, or whoever.
The public has a profound right to know. And the people who continue to trust Mom and Dad's Media expect big legacy journalism shops to adjust to our stark new reality and not just "report" the latest bizarre tweet, but deliver the critical information they want, protocols be damned.