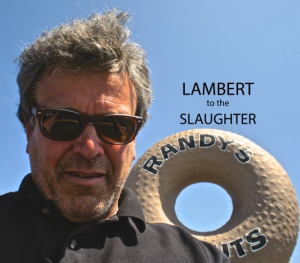 We have quite the contrast in leadership theories and styles going this week what with the Pope landing one day and Scott Walker quitting the race for President the day before.
i remember well the affection US Catholics had for John Paul II and demonstrated with Woodstock-like crowds for his visits here. I was at the gathering in Des Moines in 1978 and have never, before or since, seen 200,000 people in one place without a single beer can in sight. You can credit any Pope's popularity to the unique quality of his office. A religious leader, of a billion people, regularly preaching peace and harmony. Unlike government leaders he doesn't have to pander and strategize for reelection. Nor does he ever have to commit resources to battle, unless of course in the case of the Vatican you count covering up and fighting sex abuse scandals and regular, multi-billion dollar banking "irregularities" as a kind of warfare.
But the vibe around Francis does seem different. That one line, uttered on his plane to a question about homosexuality, "Who am I to judge?" was an enormous breakthrough in papal credibility, certainly with thousands of mostly fallen away Catholics made jaded and cynical by the Church's refusal to reform and reimagine itself for a century other than the 14th.
As one of those who gave up on association with the church 30 years ago, mainly over the ridiculous misdirection of resources — into endless property enhancement and nowhere near enough to issues related to poverty, as well as the Church's medieval attitudes toward women, many of which continue to this day — I admire and appreciate what Francis is saying on climate change and income inequality, but remain skeptical on the question if he can actually turn the hidebound Catholic bureaucracy.
But at least his message is inspiring.
Which is not something I've heard many people say about any of the current Republican presidential candidates, much less the recently departed Mr. Walker.
While the Pope is using his popularity and influence to appeal to the better angels of our nature, respecting and tolerating differences and accepting sacrifice as a means to retain the health of the planet, Walker and his GOP competition are playing a truly obscene game of one-ups-manship trying to convince the angriest and least tolerant among us that they'll be more merciless than the other guy (or woman) in pounding Muslims back into submission, blocking off any solution to climate change that involves pumping one less ton of coal or oil carbon into the air and returning the 30 million or so lower-end Americans to emergency room care and imminent bankruptcy rather build out from the Affordable Care Act..
And yet all of them waaaay over-play their Christian card with appalling regularity.
But Scott Walker … . The schadenfreude over this guy's implosion is truly palpable. Campaign pros can argue over why his popularity fell off a cliff. How much was do to the Trump circus. How much was due to "anti-insider" sentiment, yadda yadda.
It should be enough to say, with great confidence, that once out in the harsh light of day, Scott Walker proved himself to be exactly what many of us thought him to be since he first popped up on the radar. Namely, an extraordinarily cynical, utterly self-serving career politician with little to no interest in "public" service as you or I know it, nor even any any interest in properly educating himself on basic government policy and every interest in exploiting every twist of the rules of the political "game" to his personal advantage.
And without ever being either brave or clever about it.
I remind everyone that Walker's big moment, his war on (some) public employee unions in Wisconsin was something he dropped on those middle-class Americans completely out of the blue. Had he ever once mentioned it during his 2010 campaign (and real bravery would have been laying out there day after day as a primary objective) I'd cut him some slack. At least then the Cheeseheads would have known exactly what they were buying. But nada. Not a peep. And then he flat-out lied, repeatedly, saying at times that he had and the press simply hadn't paid it any attention.
Walker was/is another lug out of the Tim Pawlenty mode, a genuinely sociopathic personality capable of calmly and emotionlessly rationalizing no end of discomfort, calamity and cruelty to others as an acceptable price for achieving the greatest goal … their own personal advancement.
I could go on about Walker's tight, chummy connection to the executives of the M&I Bank (now BMO Harris) and their laundering of Tom Petters' scummy deals, his sub-servience to the four … four … patrons who provided the bulk of the $20 million in his Super PAC war chest, his sell-out to pretty much the same type of robber barons in the recent Milwaukee basketball arena deal and the gutting of the University of Wisconsin system to paper over the staggering deficit accumulated under his "guidance". But that's the past. The guy has another three years to wreak even more havoc on Wisconsin, unless his keepers abandon him now that he has no greater viability.
And so, as Pope Francis prepared to address Congress tomorrow night and demonstrate what leadership sounds like when disconnected from naked, unambiguous personal ambition, Walker left his little press avail yesterday without taking any questions and after making the preposterous assertion that he was leading … by quitting.
I like to say there's a special place in hell for people like Walker. But over the years I've learned that people like him, fundamentally mean-spirited, selfish and manipulative, are already living there.