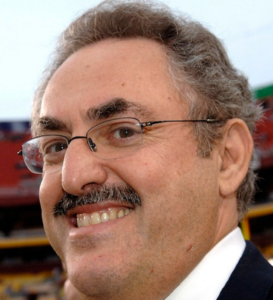 In 2011, taxpayers gave billionaire Minnesota Vikings owner Zygmunt "Zygi" Wilf quite a gift, an even bigger gift than some realized at the time.
Taxpayers invested about half a billion public dollars to help Mr. Wilf construct his $1.1 billion business headquarters, U.S. Bank Stadium.  The State contributed $348 million, and another $150 million came from a Minneapolis hospitality tax. (While it's often reported that Mr. Wilf paid the remainder, much of the remainder was paid by private interests — the NFL, personal seat license holders, and U.S. Bank.)
This was an extraordinary taxpayer subsidy for any business owner, much less a controversial one worth $5.3 billion who has been found liable by a New Jersey court for breaking civil state racketeering laws.
But Mr. Wilf's gift from taxpayers went well beyond that $498 million.  State leaders also allowed the billionaire to keep 100% of the increased business value that he has realized since his publicly subsidized business headquarters was authorized.  It turns out, that's quite an increase.  According to a Forbes magazine estimate, in 2011, the year before the approval of the stadium, Wilf's business was worth $796 million.  The most recent Forbes estimate puts the value at a breathtaking $2.2 billion.
That's a tidy little increase of about $1.4 billion, with a "b," over just six years.
Not all of that $1.4 billion gain is due to the new $1.1 billion stadium and its income-generating capacity, but much of it is.  It's now clear that if the billionaire owner had financed his business's building the old fashioned way — without taxpayers footing half of his bill — he would easily have recouped the full amount of his business investment, and then some.  Clearly, Mr. Wilf did not need us.
In 2011, many predicted that Minnesota taxpayers would be making a very rich man substantially richer.  But it's still breathtaking to watch the money flooding in.  Skol Zygi.