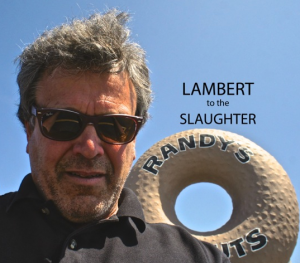 [Updated]. From the number of pieces I've read recently, handicapping the 2016 presidential race has become a click-bait hobby for plenty of allegedly reputable people. So let's see how it works with a disreputable, unabashed, socialize-all-medicine, raise the tax and fix the damn roads, free community college for all, screw the F-35 and legalize pot liberal.
With Hillary Clinton a given for the Democrats — although god help them if she's hit by a bus or caught in a love nest with Vladimir Putin, because there is no "Plan B" — I'll assign a percentage value to the Republican field poised against her. 0% being the most serious candidate, someone likely to beat her, and 100% being a laugher, the equivalent of another Michele Bachmann delusion.
Jeb Bush: 5%. The Republican ruling class actually did a very good job sweeping the worst of the nut cases off their candidate slate last year. (Yes, Joni Ernst won in Iowa.) But there were no witches, no "legitimate rapes" and very little open Tea Bag pandering, at least compared with 2010. This suggests authority –spreading money to local Tea Party captains — is capable of getting Jeb through the primaries without forcing him to wear a tri-corner hat, leggings and 'rassle snakes at prayer breakfasts. If that's true, he's bona fide serious opposition. He certainly more serious and intellectually engaged than his feckless brother. (I seriously doubt we'd have gone to Iraq with Jeb instead of W*, if only because he wouldn't have laid the "detail stuff" off on Dick Cheney). But I still don't think he could beat Her Regency. The Democrats have a profound electoral map advantage, the horror of another Bush is just too much for millions of active voters and while Hillary Clinton is hardly anyone's idea of a "transformational candidate", the stage is set and lit, with roses in place for a woman.
Scott Walker: 15%. In most ways a textbook example of the ideal Movement Conservative. He's got that Tim Pawlenty careerist talent of rarely sounding like the pathological narcissist/cynic he is. Despite a Pawlenty-like mismanagement of his state's economy, laying on massive multi-billion dollar deficit while Minnesota tries to decide what top do with giant surplus, his "go-big" brawl with public unions is all it takes to be hero to … the rubes who aren't in unions and his industrialist, union-hating benefactors, most notably the Koch brothers. He's no serious threat top defeat Hillary in a general election, but there's no question he has the duplicitous wiles to survive a GOP primary campaign.
Rand Paul: 25%. He's sort of this year's version of Newt Gingrich. "What dumb people think a smart guy sounds like." There are college-age wonkers who love his contrarian poses and think tankers who see a guy who'd go out play with their most batshit Ayn Randian theories. But he's also a little like Joe Biden, in that he's not big on filters. Over the course of the grind he'll say at least 20 nutty things that will serve to remind fence-sitters that Hillary at least is a predictable commodity.
Mitt Romney: 40%. Face it. He's the only Republican with the exception of Jeb, who doesn't have bury his face in the laps of the Koch Brothers or Sheldon Adelson. He could pay for the race out of his mad money jar. Moreover, he might have learned something about pandering to the loonies in 2012. But, come on. Everywhere outside of a Palm Beach investment bankers luncheon Mitt is still the clueless rich guy, a cartoon who gives no indication that even he knows what he really believes.
Ted Cruz: 60%. Now this guy can do some damage. Not to Hillary. It'd be a landslide in her favor if he ever went mano a mano. But he's the sort of wholly self-absorbed, unapologetic douche bag who'll blow off any notion of collegiality and force the Jebs and Mitts to explain why they're not sending in the Marines to block Obamacare. Frankly, I'm amazed that someone hasn't dug up a juicy scandal on the Tedster. If ever someone looked like they're hiding a closet full of perversions, its Cruz.
Marco Rubio: 75%. By now his reputation is locked in concrete. An empty suit. A cutey-pie shill for old money interests without the Clintonesque imagination to make a serviceable case for either pole of the same argument.
Rick Perry: 80%. An even emptier suit than Rubio, even with his new "I must read something because I'm now wearing glasses" look. Worse, for him, Jeb, though associated lately with Florida, is closer to the big, safe-bet Texas money. Still, in terms of pure entertainment, Perry was good stuff on the campaign trail, we'd all love to see him back
Rick Santorum. 90%. Say what you will, Santorum was the hardest working guy in a sweater vest Iowa and the Deep South primaries have ever seen. Lacking Bush and Romney-style money, he has no choice but to pander to the most medieval of the crazies, while reminding everyone else of the guy in high school who no other guy wanted to hang out with. He's the Republicans' Harold Stassen, unless Romney wants to fight him for it.
Mike Huckabee: 95%. He's one of those sweaty, grasping characters who just refuses to go away, clinging to the belief, like Jim Carrey in "Dumber and Dumber", that "there's still a chance". There isn't. There never has been. Besides there's more money in slinging stale meat to rubes from FoxNews.
Sarah Palin: 1000%. There's nothing, short of a long weekend with Sofia Vergara, (sorry, dear), that would delight me more than a Hillary v. Sarah face-off. Michele Bachmann was an opportunistic nut-case sucking up $20 checks from embittered revivalists living on Social Security checks, but Palin is the gold standard for naked pandering, startling stupidity, rank incompetence and non-stop public buffoonery. We are already looking back on her as an icon of the age of celebrity worship. "Does she look good in a form fitting suit? Well then she can be president." I think John McCain said that.