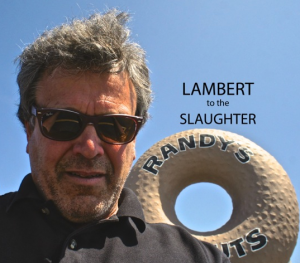 Good lord. This one can't end soon enough, and I'm tempted to say "badly enough'. There really should be penalties and pain for political campaigns as time and attention-sucking and uninvolving as the one we're enduring right now.
I freely confess to jaded-induced boredom. I've seen too many campaigns. I really should slink away to the Yukon with a faithful dog, a store of hardtack and jerky and let this ceaseless barrage of boilerplate bluster and by-the-numbers attack advertising run its course, which of course would mean killing off the last critical synapses in the last sentient voter walking the land. When (or if) I re-emerged the world might resemble the aftermath of some zombie plague, with the brain-eaters being political consultants and messaging experts.
We all know it's bad, as in dull, monotonous, predictable and off-putting. Need a fresh example? How about GOP Senate candidate Mike McFadden devoting one day to announcing his "contract with Minnesota" and then another day to signing it? Inspiring stuff. Imaginative, too. Another "contract". The latest in a 20-plus year run of "contracts" thrown up by imagination-free political candidates who don't dare, and/or are advised not to dare ever saying anything that might engage the mental machinery of what I refer to as the "actively informed voter."
Obviously, if you're one of those people you fully understand that these campaigns, which thanks to the epic flow of money unleashed by Citizens United never actually end any longer, are targeted on a sliver of the population that rarely exceeds 15%. These would be your "persuadable voters", the folks who, put another way, mostly ignore political/government function, get a lot of their news from headlines they see walking past the few newspaper racks still remaining, overhear at the plant or see on some cable channel in the dentist's office. That's who all the money is being spent on. And who knows, a couple of them might even be persuaded to vote … against the other guy.
Meanwhile, it is worse than a Newton Minow "wasteland" for everyone else. If you care enough to follow these processes daily, instead of just for a couple weeks every other year, you've come to accept that there's nothing here for you. You've heard every attack thousands of times, seen every grainy video of lock-stepping "ultra-liberals" and lapse into narcolepsy at the hint of yet another "debate". Essentially you made your mind up months (if not years) ago and are enduring this siege of unrelenting blandness as you might a stand-up comic suitable for your mother's nursing home.
Obviously, if this were Kentucky or even Iowa, or as Joe has been following, South Dakota, it might a little different. There'd at least be a pulse. But here in Minnesota there's never been any serious doubt that either Al Franken or Mark Dayton was going to be reelected. If there was it vanished with the nominations of Mike McFadden and Jeff Johnson, two guys with all the inspirational ability of a couple corporate trainers who forgot their PowerPoint.
So what to do? Well nothing, if like Franken your handlers, advisers and kitchen cabinet have wrung every last ounce of wit and risk out of you. (Dayton will always and only do what Dayton wants to do.)
But in (my) ideal world here's something I'd like some genuinely "courageous" candidate "fighting" for the middle-class and "hard working" Americans everywhere to give a try.
Screw these ritualized debates, which long ago degenerated into a trench warfare of pre-digested catch phrases and attack slogans hurled back and forth like mustard gas.
I'd like to see a (formerly) witty, daring guy like Franken agree to a serious of "thesis candidate" interviews with bona fide experts on a series of issues. Tell the League of Women Voters to go find three acknowledged experts each on economics, public ethics, communications, whatever and you'll agree to sit, by yourself, not with your opponent, and be cross-examined by them for 90 minutes. No horse-race obsessed professional journalists allowed. Instead, a conversation rewarding actual brainpower, intellectual resourcefulness and humility.
To be revealed: What you do and don't know about the reality of what you're selling to the persuadables on primetime TV, in between episodes of "Honey Boo Boo" and Thursday Night Football.
Suicide for the fool who agrees to such a concept? I'm not so sure. If Franken agreed to do it, what's the predicament for McFadden?
Bottom line question: Does any politician dare talk to adults like adults? I've decided the answer is "no."
Hmmm … must check Expedia for packages to Whitehorse.