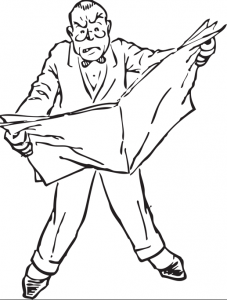 The St. Paul Pioneer Press reported today that Republican gubernatorial candidates have been having daily one up-manship contests over who can have the earliest and nastiest news conference railing about a Dayton-related headline of the day.
Minimum wage adjustment! Pant, pant.  Sex offenders!!  Lather, lather.  Medtronic acquisition!!!  Podium pound, podium pound.
That's their savvy strategy — cry "wolf" daily.  They read the morning news, race to the podium and rant.  In their (bulging) eyes, every Dayton-related development is an outrage, the next "-gate."
That's what passes for their policy agenda.  That's the even keel leadership style they are showing voters.
But here is one headline the gunslingin' gubers won't be chasing today:
Minnesota adds 10,300 jobs in May; jobless rate lowest in 7 years
Kurt?  Jeff?  Scott? Marty?  Anyone?
– Loveland