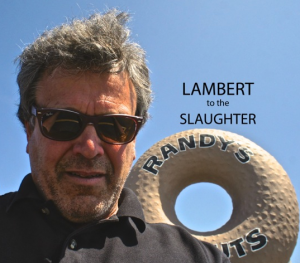 Jesse Ventura is one lucky bastard. He got elected Governor in 1998, at the peak of the '90s boom economy, when thirty-some percent of voters decided, kind of like electing Floyd the Pig Homecoming King, they could afford a laugh. (The competition from two stiffs like Skip Humphrey and Norm Coleman didn't hurt.)
Now a jury … of his peers … has decided, in a split but conclusive vote, that he was in fact "defamed", or as I like to think of it "de-famed", since Jesse believes the dead sniper's memoir yanked the rudder of his good ship celebrity and crashed it on the hard rocks of horrible, desolate semi-anonymity. Frankly, I'm as shocked by the decision as the legal experts, scholars and pundits. In today's free-fire publishing world no one is supposed to mount much less win a defamation case against anyone who has previously appeared on TV.
In a previous post I both said I doubted Jesse could prevail, but that I sincerely hoped he would, if only to throw a momentary chill into the fetid sub-culture of charlatans, hustlers and publicists pumping this — recklessly indifferent — memoir/tell-all offal with wearying monotony. That chill, if it is experienced at all, probably won't last as long as their next tax deductible business lunch. But at least it's out there.
Not being a licensed legal expert — although I am three for four in conciliation court (don't bleep with me) — I am most confused over whether or how the issue of "harm" was considered. The "American Sniper" book, as we learned from depositions of the dead sniper, essentially took a "close enough" approach to the veracity of its claims about the Ventura incident. But as to the book being what cratered Jesse's big money days? Mmmmmm … I'm not so convinced. And I fail to see how anyone could.
Immediate speculation is that the eight jurors voting for Ventura decided they were cool with their decision on the grounds that, yes he was defamed — the sniper's tale, as written by a ghost writer, had a lot of funky holes that no one cared enough to correct and they all went ahead and publicized the victim of the incident as our guy The Body. All that equals defamation. But, the guessing is … the fact that damages will be paid by the giant publisher's giant insurance company nailed the choice shut. (In modern America few entities are fairer game for a punitive scalding than insurance companies.)
The second, larger tier of damages, the $1.3 million and change part, may or may not also be covered by insurance. There seems to be some debate on that matter. But were I a juror in doubt about who was going to pay … not the poor, suffering widow! … I would still go ahead with a fat reward for Jesse's loss of income, fully expecting that the judge and appeals will shave that number down … a lot.
That way the reckless publisher (and their ilk) would get a loud message, but the inncocent family of a "bonafide American hero" will never miss a meal. (Hell, Clint Eastwood, who's directing a move of "American Sniper", could write a personal check for the widow's losses.)
Until a juror speaks up, we won't know their thinking for certain. But I want to believe that Team Ventura struck a righteous, populist nerve. A nerve that says writers and publishers, especially big corporate publishing houses have to make at least a good faith attempt at accuracy, and … if you're big enough to have insurance to cover screw ups, the bastards at Pan Global Monolith Insurance, Inc. can afford to cover the tab.