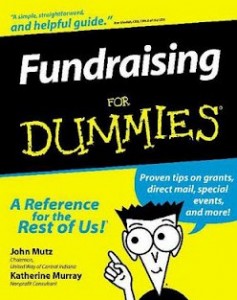 I've got a tip for poor Kurt Bills or any Republican candidate out there running low on cash:  Say something really, really bizzaro.
I don't mean a mere gaffe, or run-of-the-mill lie.  I mean the kind of batty stuff that used to get people drummed out of politics.  Because in the increasingly outlandish Republican Party, such rantings are a money magnet.
In today's Republican Party, if you caterwaul "YOU LIE!" at the President of the United States during a quiet moment of a formal occasion, you no longer will be interrogated by the authorities and have a lifelong security clearance flag on your record.  Instead, you will receive a quick infusion of $200,000 from adoring Republicans.
If you state as incontrovertible fact that 80 Members of the United States Congress are members of the Communist Party, with much less evidence than disgraced Joe McCarthy brought forth, you will no longer be marginalized in American politics.  Rather, you will immediately use your hallucination as fundraising fodder, and be rewarded with a seven-figure avalanche of cash.
If it comes to light that you sexually harassed numerous women while married, you will no longer be ostracized by vigilant marriage-defending Republicans.  You will immediately receive a flood of $400,000 from them, and see your poll numbers spike.
And if you give voice to your reckless McCarthyesque delusions about terrorists infiltrating Hillary Clinton's inner circle, you will no longer see your career fade to irrelevance the way McCarthy's did.  Instead, you will open your mailbox to find a cool million waiting for you.
All of which is to say, Minnesota congressional candidate Mike Parry is a political genius.  Because now that he has viciously accused the Governor of being a drug addict with absolutely no evidence, and even ultra-conservatives in his own party contradicting him, he will not be quietly walked off the Republican stage before he does the Party more damage.   Instead, he will probably see Minnesota Republican activists flock to him with wallets wide open.
Therefore, look for U.S. Senate candidate Kurt Bills, now sitting on a mere 6,000 bills, to say something kooky in the coming days to revitalize his somnolent campaign.  I'm talking even loopier than "look at me, I'm Paul Wellstone!"  Perhaps he could accuse Senator Kloubachar of being a cleverly disguised blood thirsty space alien pedophile cannibal commie intent on overthrowing God, and Smith & Wesson, through provisions she has secretly inserted into the tax code, in invisible ink.
That ought to get him a seat on Hannity tonight, and several million dollars in the bank by morning.
- Loveland
Note:  This post was also featured as part of the "Best of the Blogs" feature in Politics in Minnesota's Morning Report.