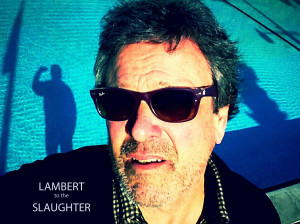 Although it couldn't have come as much of a surprise, news that the Village Voice, so long lefty hipsterdom's bible of progressive rectitude, was no longer going to be published on paper set off a wail of laments. (Such as it is today, the Voice will still be published online.)
Certainly there's an end-of-an-era quality to this news. But if the fear is that stories and attitudes distilled, amplified, incited by the Voice will no longer be covered, I just can't buy that.
The Voice's historical standing is secure. It is the first publication any informed person thinks of when they hear the phrase, "alternative press." Loaded with a pantheon of terrific, cogent thinkers like Nat Hentoff, Robert Cristgau, Richard Goldstein, Jack Newfield, Alex Cockburn, Sylvia Plachy, Andrew Sarris, Teresa Carpenter and on and on, the Voice was irresistible reading for everyone hungry to know where the cutting edge of politics, arts and culture was in a given week.
The success of the Voice spawned a coast-to-coast legion of copycats, although few with the Voice's social impact in their respective markets. Here in the Twin Cities several came and went. The Twin Cities Reader (where I worked) and City Pages competed for two decades, producing dozens of impressive features, hundreds of insightful reviews of film and music as well as, let's face it, thousands of pretty junky advertiser-friendly "service journalism" plugs. (I accept my complicity.)
Point being, it wasn't all glory.
The further point being that despite the Voice pulling down the curtain on print, the kinds and even the quality of writing on all of the Voice's principal topics is available today in an astonishing profusion that I have to think would have gratified people like Hentoff and Jules Feiffer and Ellen Willis.
A daily mix of writing from the likes of Vox, The Daily Beast, Slate, Salon, Esquire (Charlie Pierce, baby!), Vanity Fair blended with the emboldened work of the Trump-era New York Times and Washington Post is, I'm arguing, as good and vital as anything the Voice produced.
Michael Musto — the Voice's long time chronicler of the city's gay scene — has a piece out (at the Daily Beast) poo-pooing the lament that all is lost. "Gay journalism" certainly is in some kind of golden age today.
He makes several interesting comments. Among them, this: "… the Voice—thanks to my then-editor, Karen Durbin–gave me the freedom to write whatever I wanted about all of that, encouraging me to explore, titillate, and go against the big guns, all while celebrating the fringe characters and underdogs of the city. I was excited and ennobled by the weekly assignment."
The sad fact of publishing's economic life is that that kind of freedom — to be excessive, even — grows less and less likely with the overhead of print (and absurd ROI expectations). What writer among those of us who have worked in the Twin Cities hasn't had the experience of the editor-as-dutiful, fearful accountant carving obscure cultural references, humor, point-of-view, snark and voice out of stories about culture, both political and artistic?
"Straighter yet" becomes the order of the day when your editors are less committed to an engaging, provocative product than to protecting long-term advertising contracts?
I'd like to see an on-line collective of that kind of provocative writing here in the Twin Cities. Obviously no one is going to pay much if anything for it. But someone could do worse than aggregate these cities' abundant blog work onto a common forum, if only to see what comes of it.