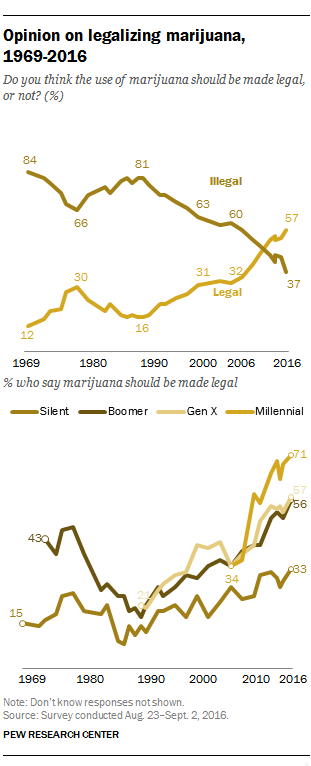 I recently wrote to Minnesota legislators to ask them to end marijuana prohibition, as many states have recently done. The responses I've received have been disappointing, not because they disagreed with me, but because they were utterly vacuous.
In matters of political debate, I'm a big boy. For more than thirty years, I have worked in and around bare knuckle politics. I grew up a liberal in a deep red state (South Dakota), so I am very accustomed to losing arguments. Still I value a good substantive discussion, because that's how attitudes change over time.
But what I got back from Minnesota legislators was birdbrained political handicapping, not substance. I sent them a note with this evidence-heavy blog post, and expected at least a somewhat substantive rebuttal to my arguments.
Instead, I got responses like this from Minnesota legislators (excerpted):
"…it is highly unlikely in the foreseeable future that the Minnesota Legislature will take such a step.

…

Numerous concerns have been expressed about the negative impact legalization would have on public safety, and the incidence of addiction.

…

Nonetheless, please know should any proposals related to marijuana come before me, I will give them the thoughtful consideration they merit."
Blah, blah, blah. I don't use marijuana, but reading these responses made me dumber than any drug ever could.  Every response I received had a similar cavalier shrug of the shoulder, political handicapping, "some people say…" passive aggressiveness, and refusal to state a personal position or respectfully rebut mine.
In my misspent youth, I spent a few years drafting such responses for a U.S. Senator.  So I'm a bit of a connoisseur of this dark art.  My liberal former boss always insisted on providing his mostly conservative constituents with his evidence-based arguments.  He felt he owed them that, that it was a sign of respect.  I got nothing of the kind from Minnesota legislators.
Obviously, the chances of overturning marijuana prohibition under a GOP-controlled Legislature, U.S. Department of Justice, Congress and White House are nonexistent.  But I took the time to contact legislators because I wanted to educate them, compare notes and move the conversation forward.  I know that popular opinion on this issue is changing rapidly, and that election swings change political calculations overnight, as we saw with marriage equality. So I sincerely wanted to gain a better understanding of how Minnesota legislators were processing the issue.
If Minnesota legislators really believe that marijuana is more addictive than alcohol, show me your data.  If they really believe that marijuana laws aren't being used to disproportionately punish people of color, show me your data.  If they really believe that marijuana kills more people than alcohol, or causes more health problems, show me your data.
And if you concede the accuracy of all of the data that I've supplied, explain the logic of continuing prohibition of marijuana, while expanding the availability of much more destructive alcohol products.
That type of disagreement I can respect. That kind of disagreement moves the democratic dialogue forward. But using "it's not going to pass" and "some interest groups say…" deflections as a substitute for substantive debate is for pundits, not policymakers.