Okay, I'm officially conventioned out.  I watched too much, and slept too little.  Thank goodness they only come along once every four years.  Anyway, to help me move on, I need to give voice to some of the things I've been mumbling about to myself the past two weeks.
Convention Dislikes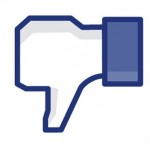 Boos.  Mere mention of an opponent or his policies brings a chorus of forced, obligatory "boos" from hyper-partisan activists.   Canned convention boos are like laugh tracks on a bad sitcom — automatic, artificial, and mindless.   Conventions should be about winning over the moderate swing voters who will decide the General Election.  Well, for middle-of-the-road viewers who tune in to see if the party in question is serious about solving the country's problems, or just planning on more petty partisan gamesmanship, the boos give them their answer.  So self-defeating.
Revisionism.  In the alternative universes that exist in political convention halls, Reagan wasn't too liberal to be nominated by the GOP today. Clinton never pissed away the opportunity to pass progressive policies over a cheap thrill.  JFK wasn't a relatively unaccomplished President.  Those realities are glossed over.  At conventions, parties ignore historical reality, and build up their Presidential icons and lore.   For people who care about accuracy in history, it's excruciating.
Call and Response.   This is when the speaker makes a series of red-faced claims, and the crowd is trained to respond with a canned line, such as "yes," "no," "that dog won't hunt," or, I don't know, "set it and forget it."  Maybe somebody did it before Ted Kennedy, but he is the first person I remember using the now tired call-and-response gimmick at conventions.  I get that the crowd likes to be involved after sitting through 500 consecutive speeches saying roughly the exact same thing.  But the tactic is badly overused by both parties.  While people inside the hall apparently love call-and-response games, to viewers outside the hall, it makes Tampa and Charlotte look like Jonestown.
USA, USA, USA.  Ostensibly, this chant that both parties love so much is supposed to translate into "we love our country," which is touching.  But let's be honest.  The actual translation is "we love our country more than the America-haters in the other party do," and that is tiresome and ugly.  Enough.
Convention Likes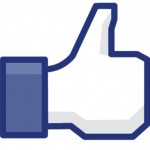 The JV.  It's kind of fun to watch Junior Varsity pols get some playing time on the national stage, at least on C-Span.  Usually they're barely watchable. Occasionally they're terrific.  Either way, it's entertaining to see someone other than the overexposed top-of-the-ticket politicians.
Real People Speakers.  They can't speak off a teleprompter in a natural way.  They step on every applause line.  They sweat through their brand new clothes.  But after listening to 500 consecutive speeches by over-programmed elected officials, reality TV is a real treat, and it reminds us that policies impact real people, not just politicians.  I didn't cry when Old Yeller died, but a couple of these ordinary folks made me mist up.  Love them.
The Unexpected.  Very little about conventions is unexpected.  They are heavily scripted and choreographed.  That's why it is so delicious when brief moments of spontaneity creep in.  For instance, sometimes an old man starts talking non-sense to a chair in prime time.  How cool is that?  Or sometimes the crowd applauds at an unexpected spot for unexpected reasons, such as when the crowd went wild over Obama pointing out that he is the President.  Let's face it, we all secretly watch NASCAR hoping for crashes, and attend weddings secretly hoping the flower girl picks her nose to liven up the starchy ceremony.  Similarly, I watch political conventions hoping for the handlers' orchestration to fall apart.
Delegates.  Conventions make for great people watching.  When TV cameras pan the delegates, I'm always struck by the fact that:  1) We're a wonderfully diverse nation; 2) These delegates truly are the unwashed masses, and not just the privileged elites; 3)  Whether you agree or disagree with them, these folks really care about their country.   The delegates and their actions are not always beautiful, but if you worry whether Americans still give a damn about their democracy, political conventions offer a beautiful answer.
There.  Now I feel better.  RNC and DNC, I'll see you in four more years…four more years, four more years.
- Loveland
Note:  This post was also featured as a "best of the best" on MinnPost's Blog Cabin feature.