Republican Minnesota House member Kurt Bills, who is running for U.S. Senate against Senator Amy Kloubachar, is serious about reaching out to Minnesota's growing minority community.  He is so serious that he hired a new Director of Minority Research.
Good for Mr. Bills.  Not many Republicans are so proactive about trying to diversify their white male dominated party.
So, pray tell, who did Mr. Bills select for this role?   Drumroll please…
A white male.  Over the next few weeks before the election, Mr. Bills has directed former Minnesota House member Dan "Doc" Severson (R-Sauk Rapids) to reach out to Minnesota's minority communities on his behalf.   Mr. Severson was opposing Bills earlier in the year, but withdrew from the race.  In 2010, Severson lost in a bid to become Minnesota Secretary of State.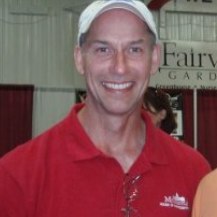 Look, I have nothing against white guys.  Some of my best friends are white guys.  As a matter of fact, I'm a white guy in good standing.  I know most white guys are not bigots, and want to see minorities treated fairly and have equal opportunities.  I have felt the sting when people have assumed otherwise about me, and so I in no way mean to suggest that Mr. Bills and Mr. Severson are anything but well-intensioned.
But I do mean to suggest they have a tin ear on this issue.  Bills' representative would have much more credibility with the target audience if he or she had walked in their audience's shoes, or something approximating them.  Minorities would be more apt to listen to Bills' Outreacher-in-Chief if that person understood first hand what it's like to adapt to a land with an unfamiliar language and culture.  They might be more willing to trust someone who knows what it's like to be held back in life because of pigmentation, spiritual beliefs, chromosomes, or an accent.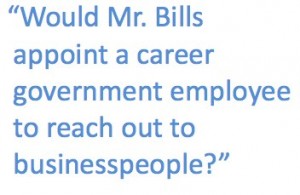 After all, would Mr. Bills appoint a career government employee to reach out to businesspeople?  Would he appoint a Jew, Muslim or non-believer to reach out to evangelical Christians?  Would he appoint a non-veteran to reach out to veterans?
Mr. Severson looks to have done many worthwhile things in his life, such as serving in the military, in business, and as a substitute teacher.  He's probably a good guy.
But as Marshall McLuhan said, the medium is often, effectively, the message.  When a candidate does a statewide search of our increasingly diverse state and concludes that a member of the majority race and privileged gender is the single most qualified Minnesotan to reach out to minorities, it does indeed send a message.  And it's perhaps not the message Mr. Bills hoped to send.
- Loveland