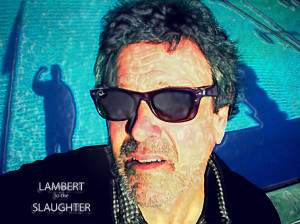 Last week the editor of The New York Times said he's willing to risk jail to publish Donald Trump's tax returns. Because he's regarded as a serious guy in a serious job we should regard that as a serious promise. But it is also a call to hackers, IRS bureaucrats, former accountants and anyone else with access, legal or (more likely) nefarious, to do business with the grand Grey Lady on the single biggest untold story of this election.
the editor, Dean Baquet was at Harvard with Bob Woodward of Watergate fame, who was at first a bit tremulous about the idea of publishing a private citizen's most comprehensive and revealing financial disclosure. I mean, people could get arrested! But as the conversation went on Baquet said, "[Trump's] whole campaign is built on his success as a businessman and his wealth." To which Woodward, perhaps steeping up his bravado said, "Some things you have to do. . . . This defines Donald Trump. . . . There's a big hole here."
Do you think? Trump's appeal may be more rooted in his exploitation of age-old white grievance and resentments, but the "fact" he's as rich as Croesus, or so he says, adds tremendously to the enthusiasm his various baskets have for him. Were he not living in a penthouse decorated in a style best described as "early Saddam Hussein" and not (currently) married to a former achitecture student-turned-bikini model and not fly around in his own 757, he'd be just another duck-tailed doofus gassing on at the 19th hole. But roll all that into one gaudy picture and you've got something that screams "Success!" to America's perennially self-pitying white middle and lower classes.
Here, here, here and here are some good Trump tax-related stories based on what little can be discerned.
The ethical nut of this promise, this vow, from Baquet is that Trump has so blatantly and egregiously gamed the standard politician-journalism game that the only way to crack him is with what on the face of it is Edward Snowden-like criminality … and let the lawyers sort it out later, a la Daniel Ellsburg during the Vietnam war. And I believe he's right.
Last Friday's fiasco at Trump's new hotel in D.C., where he played the national media for chumps by exploiting their live national coverage for an infomercial for the building goosed with a bunch of campaign-rally hosannahs from grizzled war vets before finally A: Conceding that Barack Obama was born in the USA, and then, B: Accusing Hillary Clinton of starting the whole racist birther BS, sent the press into a remarkable fury. Even CNN, directed by former "Today Show" exec Jeff Zucker, a guy who would stick viewers' heads in a stopped-up cruise ship toilet knowing his target demo would watch it 24/7, expressed outrage over the incident.
Why, exactly, you ask? Certainly not because Friday was the first time Trump has "rick rolled" an audience. That's SOP for the guy. The critical difference Friday was this: Trump made the assembled reporters and their colleagues and bosses back at the office look like fools. Or, chumps, as I say. Now, having juuuust a bit of experience with Le Grande Journalist Ego, reporters and editors are pretty thick-skinned about being called names — like "fool" and "chump" — but get really upset when someone shows a whole country how indisputably easy it is to make them look … well, foolish and chumpy.
So a guy the vast majority of the press regards as a fraud on one level or another plays them for a free commercial and makes them look ridiculous. What are they, can they do about it? The Times followed Friday's fiasco with a "tough" analysis piece, saying, "He nurtured the conspiracy like a poisonous flower, watering and feeding it with an ardor that still baffles and embarrasses many around him. Mr. Trump called up like-minded sowers of the same corrosive rumor, asking them for advice on how to take a falsehood and make it mainstream in 2011, as he weighed his own run for the White House."
But as most of the gamed-and-ridiculed press has come to understand, "tough" analyses, "strongly-worded" editorials and hour after hour of gob-smacked, incredulous talking heads are all gnat-bites on the hide of a creature long accustomed to nefarious behavior. None of it means anything, because none of it has any significant effect.
The only topic, the only single subject matter that carries any weight, that would pull down the (gold metallic micro-fibre) curtain and allow voters to see and assess Trump for what he really is are his tax returns. That is where The Story is, and pretty much everyone in the press, including FoxNews and Bretibart, knows it.
Which brings people like the editor of the New York Times and Bob Woodward — who's colleague David Farenthold has fast-tracked himself to a Pulitzer for the most dogged and aggressive coverage of Trump's finances — to say out loud 50 days before the election that the time is nigh for two wrongs to make a right. We are talking the Presidency of the United State here, not doping in pro sports or the machinations behind some gas pipeline.
If you're going to break the rules you traditionally operate under — by soliciting, maybe even paying for Trump's tax returns — you do it to properly, fully dissect a "non-traditional" (i.e. quite possibly criminal) candidate for the most influential office on the planet … and let the lawyers argue it out later.
And you do it now.