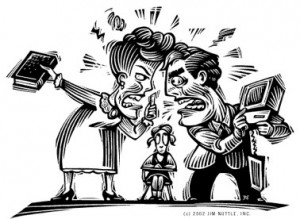 There is a recurring pattern in modern political discourse that goes like this:  Republicans make a ridiculous charge about President Obama being a socialist on Issue X, which is outrageous because Obama has been blocked by Republicans from being even somewhat liberal, much less socialist.
Outraged liberals then come to the rescue!  We start spouting data proving that Republicans are overstating their case.  But to the casually involved public, the liberals' rebuttal sounds a lot like liberals are asserting that "Obama is actually a conservative."  More conservative than Bush, for instance.
With both sides sounding like they are claiming to be conservative, the public concludes that the conservative position must be the good and right position.
The pattern repeats over and over.  Here are specific examples:
Public Investment in Things Creating Long-term Growth
Tax Fairness
Deficit Spending To Stimulate the Economy
Regulation of Reckless Corporations
Damnit, we liberals can prove it!  We can prove that Obama is more conservative than Republicans say!  But the unintended consequence of this repetitive pattern of proving that Obama is more conservative than conservatives assert is a national perception that investing, taxing, stimulating and regulating are bad things.
The truth is, President Obama is a center left leader — not a "socialist" and not a "conservative — who has been trying to invest, tax, stimulate, and regulate MORE, not less.   The only reason he hasn't done those things is because Republicans have blocked his center left proposals.
And liberals believe the President has been CORRECT to nudge the nation lightly to the left.  Why?  Because the economy needs a jumpstart, and austerity is the wrong thing to do during an economic down turn.  Because wise investments stimulate long-term growth.  Because the Bush tax policies were breathtakingly unfair, and killing the consumer demand we need to help the economy. And because corporations have repeatedly proven that they need limits to protect the environment, the economy and consumers.
Therefore, liberals should be unapologetically making the pro-investment, pro-tax fairness, pro-stimulus, and pro-regulation case, not taking the Republicans message bait, and wasting our breath making the "Obama is actually conservative" case.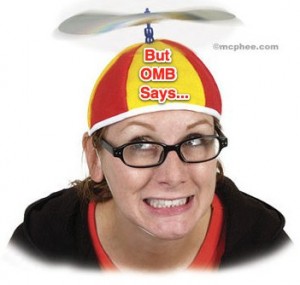 What we are seeing is the MSNBC-ification of the left.  Liberal propeller-headed policy wonks adore having easy access to policy data on MSNBC and the blogosphere, so we now blurt out this data Turrets-style, even though much of the blurting effectively makes it appear as if we agree that the positions the conservatives are advocating are actually desirable.
I'm as guilty of this as anyone on this front.  It feels good to rebut the ridiculous "Obama is a socialist" hyperbole coming from the right.  But upon reflection, methinks, we liberals doth protest too much.
– Loveland
Note:  This post also was featured as a "best of the best" on Minnpost's Blog Cabin feature.