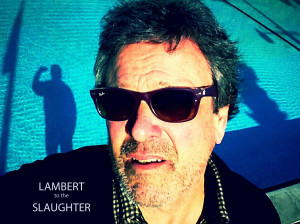 For the record, and for the gamblers among you, I'm sticking by my belief that Hillary Clinton will win the election in November by a minimum of 40 electoral votes more than Barack Obama in 2012. I think I first heard that number in an interview with Howard Wolfson, Mike Bloomberg's deputy Mayor of New York. It sounded right six weeks ago and it still does today, Donald Trump's post-convention "bump" withstanding.
Full disclosure here means saying I've never had a problem, certainly not a righteous, disqualifying problem with Hillary Clinton. I don't have to hold my nose to vote for her. In fact, I have a kind of fondness for competent, wonky managers. When I was 25 I thought the most important quality in a candidate was the ability to, you know, "inspire", to send a tingle of hero-worship up and down my spine. Years later I've grown to realize that it's a lot easier to fake that than it is to actually get [stuff] done.
Hubby Bill was pretty good last night making the case for Hillary as "the best darn change maker" he's ever known. Our boy gives a great folksy speech, no fancy $10 words. And he knows how to hold a room with pause, inflection and gesture. A natural, as the cognoscenti have always said. The Mrs?  Not so much. But I just don't give a damn about that. That's not what I'm buying.
In fact, as I've said before, I truly believe Hillary could be a better president than Bubba, who was, if you recall, was pretty good, at least when he wasn't setting his feet on fire playing rock star with starry-eyed interns. She's the disciplined one of the two, and she'll arrive at the job with 25 years more experience in the mechanics of national administration, foreign policy and — perhaps as important — the tactics of neutralizing the infantile nihilism of today's "movement conservatives" than he did.
That last point is not inconsequential. In fact it was central to my problem with Bernie Sanders. The way the game is going down these days, nothing moves until you hit the Republicans with a kind of stun gun and shake and bake your way around their obstruction. Obstruction being the only thing they've got. Impeachment withstanding, Bubba routinely outfoxed Newt Gingrich's conservatives and Obama for the most part has managed to blunt the worst of their excesses, although with things like the government shut down and the failure of gun control post-Sandy Hook and a dozen other items, the consequences of nihilism are evident to everyone.
I never saw Bernie, god bless him, being up to that game.
But here again, Hillary, who is a better schmoozer than the cerebral Obama, and has much longer standing relationships with the few Republicans worthy of the term "adult", may be better suited to the combination of one-on-one deal-cutting and hardball political tactics than Obama.
Not being a player on the DC social circuit, I am in no position to say for certain what the reality of the "real Hillary" is. But from what I read, and there's plenty to read about her, the cartoonish picture of a shrieking, duplicitous harridan just doesn't compute. Perpetually wary? Yeah, I see that. But story after story portrays her as more genuinely gracious than Bill, who, you know, being Bill kind of likes every moment to be about him.
Bubba's long recitation last night of all the projects she's launched and reports she's written and negotiations she's concluded should be taken with a full shaker of salt. He's a master at gilding the lily. But the fact remains she has in fact devoted enormous amounts of time to all sorts of wonky, bona fide, not-so sexy but vital issues and, more to the point here, arrives at the White House with a far better-than-average understanding of how to get that stuff done than any incoming president in my lifetime. (Lyndon Johnson knew how to get stuff done. But Hillary's got him beat hands down in terms of ground level social issues, certainly for women and children, and foreign policy. Plus, she isn't a crude old bastard.)
Campaign-wise, I don't know what she can do to damp down the perception of "crooked Hillary". The GOP base is entrenched in their total war opposition to any Democrat, and the sense of her as "untrustworthy" has been marketed very effectively for a very long time by Bill and her career-long adversaries. The sad fact of a public life lived on the grand stage as long as the Clintons is that perception is as powerful as the bona fides of your resume.
But she isn't naive to that either. Someone who has taken as many shots as she has and kept on truckin' fully understands the game. She may not like it. Who does? But she inspires confidence that in a genuinely unique way, she understands how to blunt it and be productive.