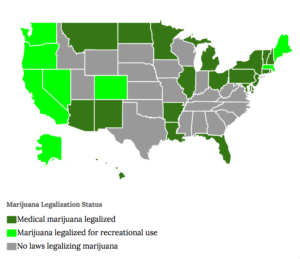 Citizens in Massachusetts, California, Maine and Nevada recently voted to join Colorado, Alaska, Oregon, the District of Columbia and Washington as states that have legalized the use of marijuana for recreational purposes. Minnesota should be next.
Minnesota doesn't allow citizen-initiated ballot measures, but the 2017 Legislature could put a legislatively referred constitutional amendment on the ballot, so
Minnesota voters could decide in November 2018 whether to legalize marijuana. Here's why they should:

LEGALIZED MARIJUANA WILL MAKE MINNESOTA MORE SENSIBLE. Currently, Minnesota law assumes that marijuana is far more damaging than alcohol.  A mountain of research says otherwise.
Marijuana does create societal problems, such as risk of addiction and impaired driving. But research finds that the risks associated with marijuana pale compared to the risks our society very willingly accepts with legal alcohol products.
For instance, while the Centers for Disease Control (CDC) finds that 37,000 people per year die of alcohol abuse, none die from marijuana use. None.  Research also shows that marijuana is far less addictive than alcohol, and that the alcohol-related health costs are eight times higher than marijuana-related health costs.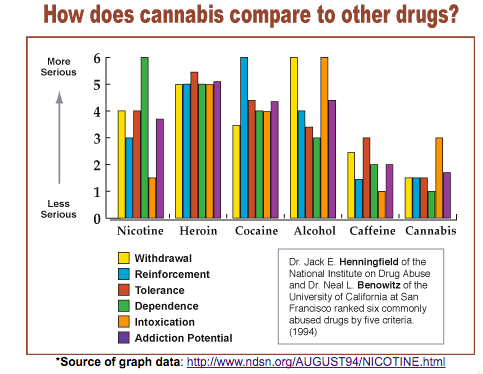 Given the facts, making alcohol legal and marijuana illegal makes absolutely no sense. Treating those two vices equally under the law will make Minnesota a more sensible and intellectually honest place.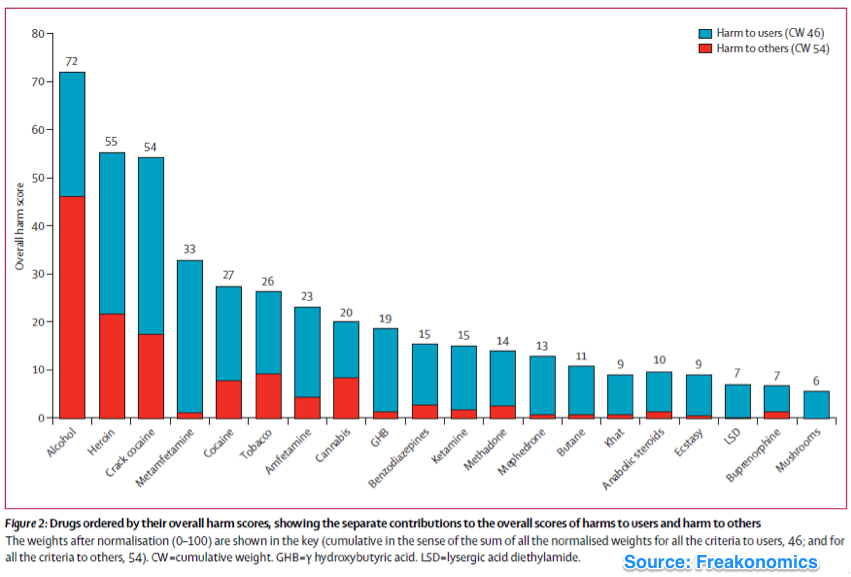 LEGALIZED MARIJUANA WILL MAKE MINNESOTA MORE JUST. Marijuana prohibition has made Minnesota unjust. The New York Times describes the grotesque amount of damage that has been done by making marijuana use a crime and launching a multi-billion law enforcement war against it:
From 2001 to 2010, the police made more than 8.2 million marijuana arrests; almost nine in 10 were for possession alone. In 2011, there were more arrests for marijuana possession than for all violent crimes put together.

The public-safety payoff for all this effort is meager at best: According to a 2012 Human Rights Watch report that tracked 30,000 New Yorkers with no prior convictions when they were arrested for marijuana possession, 90 percent had no subsequent felony convictions. Only 3.1 percent committed a violent offense.

What makes the situation far worse is racial disparity. Whites and blacks use marijuana at roughly the same rates; on average, however, blacks are 3.7 times more likely than whites to be arrested for possession, according to a comprehensive 2013 report by the A.C.L.U.
Stop! This war on marijuana is destroying more lives than marijuana itself ever could. Legalization will  at long last end the madness.
LEGALIZED MARIJUANA WILL SAVE TAX DOLLARS.  Constantly chasing and punishing marijuana users and sellers has been extremely expensive for taxpayers. According to the American Civil Liberties Union (ACLU), enforcing marijuana costs more than $3.6 billion per year.  That's billion with a "b."  Beyond saving tax dollars, legalized marijuana should be taxed, just as we do with alcohol, and generate revenue to address pressing community needs.

LEGALIZED MARIJUANA WILL HELP ALLEVIATE SUFFERING.  Minnesota has a medical cannabis law that authorizes the use of precisely dosed cannabis-based pills and oils.  These medicines are customized for each medical condition to limit or eliminate side-effects, such as the "high" sensation.  For instance, children with seizure disorders are able to use precise doses of a purified formulation of cannabis oil that has no intoxication side effects whatsoever.  Minnesota has a medically responsible law, and a Minnesota Department of Health study finds that about 90% of Minnesota patients are benefiting from these medicines.
But producing these medicines is expensive, and insurance companies don't cover them. So, too many ailing Minnesota patients simply can't access the medicines to get relief from their suffering. Accordingly, some of the state revenue derived from legalizing marijuana for recreational use should be dedicated to reducing the cost of the medicines, so suffering Minnesotans could get the help they desperately need.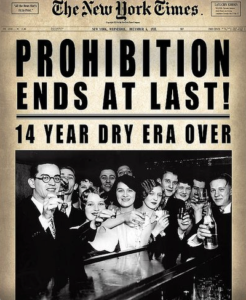 LEGALIZED MARIJUANA WILL MAKE MINNESOTA MORE FREE. Finally, just as ending alcohol prohibition made America a more free nation, ending marijuana prohibition will make Minnesota a more free state. If marijuana was legalized, I probably wouldn't use it. But if some in the "land of the free" want to use something that is demonstrably safer than legalized alcohol, a free society should allow them to do so.
So, enough with the sophomoric Cheech and Chong jokes.  From a purely good government standpoint, legalized marijuana will make Minnesota a more sensible, just, fiscally sound, humane and free state.  It's time.
CORRECTION:  The original post did not list Maine, District of Columbia, Alaska, and Oregon.  Those states should have been included and were added after the original posting.