Last Friday, following the Minnesota Legislature's passage of $160 million in flood relief for the Duluth area, House Speaker Kurt Zellers (R-Maple Grove) was in full self-congratulatory mode about the body's decisive bipartisan action to help Minnesotans in need:
"When bad things happen to people … the last thing you want is a bunch of politicians bickering in the Capitol."
My goodness, no, we don't want THAT!
But, Mr. Speaker, "bad things" aren't limited to buckets of water falling from the sky on the Duluth area.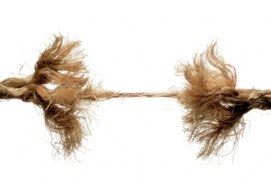 Every day, "bad things" quietly happen to ordinary Minnesotans.  Every day, Minnesotans go untreated, undertreated, homeless, unprotected, undereducated, abused, underemployed and unemployed because of "a bunch of politicians bickering at the Capitol."
Those "bad things" are often due to events that, like Duluth's storm of the century, are not the fault of the victim:  Being born into poverty.  Being born into an abusive or otherwise non-functioning family.  Having your job sent overseas, or eliminated due to a global financial meltdown.  Discovering a debilitating tumor or aneurysm.  Falling off a ladder, or getting in a disabling car crash.
And when Minnesotans face those "bad things," your cutting of $7 billion in services over the last decade has made their catastrophes much worse, not better.
So, yes, I applaud Speaker Zellers and the Minnesota Legislature for not bickering at the Capitol last Friday when Minnesotans needed help to survive the spectacularly "bad things" that recently befell the great City of Duluth.
But please also remember that most of the emergencies in our state are much less visible than the recent Duluth drama.  Most Minnesota emergencies don't lead our news.  But they are crises nonetheless, that crush hopes, dreams and lives nonetheless, that require disaster relief nonetheless.
- Loveland
Note:  This post was also featured in Politics in Minnesota's Morning Report, "Best of the Blogs."