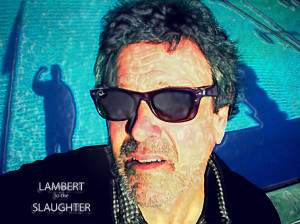 The harsh fact that Donald Trump will take over the White House presents liberals with an interesting ethical dilemma. Remembering how most of us reacted to Mitch McConnell committing Republicans to one goal in 2008, limiting Barack Obama to a single term, and how we recoiled at Rush Limbaugh crowing to his radio listeners, "I hope he fails", how do we respond to this … unmitigated disaster?
One facet we should agree to wipe off the table here at the get go is the notion that Trump is illegitimate. Republicans overused that line on Bill Clinton and Trump himself built his campaign on the insinuation that Obama wasn't even a legitimate citizen. We don't need to go that far. He won. There were ten million more white males over the age of 45 available to Trump than experts thought after the 2012 election, and 91% of white Republicans stuck with their tribe. He exploited to his advantage every impulse inflamed by Republicans for the last 25 years. He's their new leader.
For purposes of the coming non-stop battle, the basic reality of who Trump is will serve our needs well enough.
(I am as gobsmacked by what went down last night as everyone else, from Nate Silver to the Clinton campaign. My only defense is this blog post from last year, titled, Why Trump Can Win It All, And I Mean "All").
But today, post-election, after the crudest, ugliest, most boorish and low-brow campaign of my lifetime, the traditional high-minded, generous impulse to accept defeat with humility and graciousness is wildly inappropriate. Trump is who he is. There's no point kidding ourselves. At best he's a self-serving buffoon. At worst he's a threat to … well, you name it.
While the people who voted for him preferred him, maybe in spite of his misogyny, racism, tax avoidance, man crush on Putin, indifference to facts yadda yadda, you and I were/are disgusted by it. And for very legitimate reasons. But that's the reality of Trump. He may be hiding a lot of information about how he has done business. But he isn't hiding the quality of his thought-processes or character. All of which is another way of saying we're not talking a normal, polite transfer of power to someone like Mitt Romney or John McCain. Traditional courtesies are misplaced.
This is a looming nightmare of dysfunction and, I strongly suspect, non-stop scandal so fraught with social and economic danger there's simply no way any responsible citizen can doing anything less than object to it constantly and obstruct it at every moment and every turn. That may be hypocritical given the rages we've been in over the the Republican/Tea Party gridlocking of government function since 2009, but if turn about is fair play that crowd hardly has any grounds for complaint do they?
One great irony that it is easy to forsee that for all of Trump's talk about jailing the criminal Hillary Clinton, the leaking, the trading of secrets and the investigative machinery that is about to go to work overtime exposing every detail of his finances, every accusation of sexual misconduct, every conflict of interest with adversarial foreign governments and on and on will be like gargantuan strip mining operation.
The average liberal may be a passive and polite soul, but out on the margins are very well financed individuals and organizations appalled and soon to be fanatically obsessed with not just neutralizing Trump's authority, (the Republican Congress will obviously block all official investigations), but destroying him as quickly and definitively as possible. Nothing about that is pretty. It's hardly the sort of behavior we were taught in high school civics classes or admonished to avoid by beard-stroking moralists. But it's well within the rules of the game as the Republicans have been playing it.
It slid off Obama because there was no criminal or sexually predatory there there. But I doubt there's an investigative reporter, whistleblower or hacker anywhere on the planet who doubts Trump is every bit the fraud we've seen on the campaign trail. Legendary Woodward and Bernstein-like reputations stand to be made based on who comes up with the smoking gun that takes him down.
Trump may have read the mood of "the deplorables" well enough to get elected, but my guess is he has no idea or any defense against the kind of knife fight the elite kids are about to bring down on him.