I have a nearly perfect profile for a political conservative. I check all the "right" boxes: I'm a straight white male. I'm a native born American, with northern European heritage, and my family's immigration happened several generations ago.   I was raised in a middle class family with a stay-at-home mom in a small city in a bright red state. I attended a religious elementary school.
Now, I am married with three kids. I go to a protestant church. I worked in the corporate world for a while, and started my own successful small business 16 years ago.  I'm beyond middle age, in my mid-50s.  I'm financially comfortable.
That's a whole lot of right wing risk factors. If you presented that profile to a political scientist or demographer and asked them to guess my political leanings, they'd surely guess that I'm a conservative.   After all, Pew Research has found the following about contemporary political conservatives:
More than nine-in-ten (92%) non-Hispanic white and 56% male. The oldest of the groups (61% ages 50 and older). Married (79%), Protestant (72%, including 43% white evangelical), and financially comfortable (70% say paying the bills is not a problem). Many are gun owners (57%) and regular churchgoers (57% attend weekly or more often), and fully 81% are homeowners.
Other than the gun, that is me. You might as well fit me from my Tea Party tricorne hat right now.
So how is it that the guy who would be Central Casting's idea of conservative is a liberal?  My conservative friends speculate that I must be a) uninformed, b) brain-washed by the liberal media; c) deranged; and/or c) stupid.
But I have a different explanation: I'm liberal because I recognize a few fundamental things about myself.
I GOT A HEAD START, AND OTHERS DESERVE OPPORTUNTIES TOO. First, I recognize that I had a head start in life, and others deserve an opportunity to catch up. I have come to realize that being a straight, white, male, Christian American who was not born into poverty has given me unearned societal privilege.  After all, we're a nation whose private and public sector have always been controlled by straight, white, male, Christians of means, and that fact has given me significant built-in advantages that others don't enjoy.
I often try to deny it, and chalk up my successes to my hard work, charm and talent. But the fact is, in many ways I was just plain lucky. Through an accident of birth, I was born with traits that the ruling class shares, and that helped me enjoy extremely important things in life, such as a stable childhood, a solid education, good jobs, raises, wealth and equal protection under the law.
For this reason, I support public policies that bring equal opportunity for those who, through no fault of their own, didn't have that kind of head start — poor people, people of color, non-Christians, and new immigrants, among others. Fairness dictates that those folks have equal opportunities, and that's why I support affirmative action, law enforcement reforms, targeted education scholarships, targeted income supports, pay equity legislation, progressive taxation, and civil rights laws.
Instead of protecting the privilege that fell into my lap as a newborn, the fair thing to do is to take steps to level the playing field for people who weren't lucky enough to win the birth lottery.  Extending equal opportunity to less privileged Americans is how the American Dream of upward mobility lives on, and I want it to live on.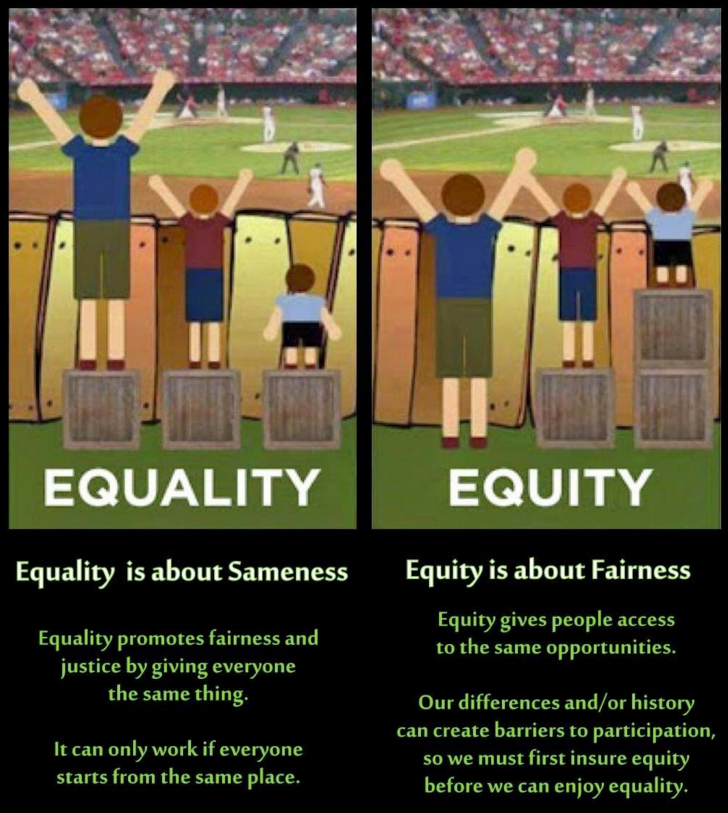 I'M SELFISH, AND I NEED TO BE SAVED FROM MYSELF. Second, I'm a liberal because I recognize that I and all humans need to be saved from ourselves. I know that we are all continually tempted to do things that helps us individually, but hurt the community as a whole. For instance, to feather our own nest many of us will cheat on our taxes, pollute, mislead fellow citizens, or otherwise harm others. Given that unfortunate part of our collective human nature, we need governmental rules and enforcement bodies to deter us from selfishly harming the community on which we all rely.
Because humans are selfish, we need the IRS, cops, soldiers, environmental and business regulations and civil and criminal laws.  We need laws and law enforcement to have the stable, safe, fair and efficient communities that individuals and businesses need to thrive.  And if you agree that administration and enforcement of laws is necessary, you have to be willing to, sigh, pay for it.
I BENEFITED FROM GOVERNMENT, AND NEED TO PAY IT FORWARD. I'm also a liberal because I recognize that government played a big role in my success. To some extent, I actually did "pull myself up by my bootstraps," as the conservatives like to say. After all, I studied and worked hard, and overcame difficulties. But fortunately, I wasn't alone in my pulling.   I pulled, but so did past generations of taxpayers, with the government services and public goods they funded. The taxpayer-funded GI Bill, public schools, Social Security and Medicare pulled my parents up into the middle class, so that I could have a stable household in which to develop.  My parents' generation of taxpayers pulled me and my wife up, so that we could attend subsidized schools and universities, own a home, and benefit, directly and indirectly, from a government-funded infrastructure, safety net, regulatory structure and security force.
A lot of folks in past generations paid to lift up my family, and I appreciate their sacrifices. So now that I have benefited, fairness dictates that I return the favor to the people coming up the ladder behind me.
I NEED GREAT COMMUNITIES FOR SELFISH REASONS. The things I just mentioned may sound very altruistic, and I do hope the Golden Rule underpins my liberalism. But there is also a very selfish reason I am a liberal.
I support liberal policies because I, my kids and my grandkids will all benefit from living in stable, pleasant, efficient, and stimulating communities full of a diverse group of happy and successful people.  It would suck to live in a gated community surrounded by a chaotic society, a crumbling infrastructure, crime, squalor and people who hated me, even if it meant my taxes were  lower. That's a more selfish reason why I'm willing to pay to help the community-as-a-whole succeed together.
This is not to say that I support unlimited government.  Of course, I want government to continually strive to get more effective and efficient. Of course, I oppose illogical and unnecessary laws and regulations. Of course, I want incentives for people to work hard, and take personal responsibility for their actions.  Of course, I want equal opportunity rather than equal outcomes.
But there are still plenty of very good reasons for successful white males like me to support progressive policies.