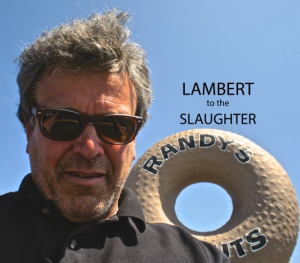 I finally got around to seeing "American Sniper". It was last Friday night in Phoenix, which I mention only because if you're familiar with Arizona's largest city, you know there's rarely a day that goes by without some unholy gathering of big-bellied white guys with weird facial hair milling around a "Gun Expo", a "Gun Swap Meet" or a "Bullet Circus", or whatever. Arizona loves guns and all the debate about "American Sniper" aside, what it is selling on the most fundamental level is the thrill of righteous gun vengeance. Take away the smoking hardware and the film's box-office would drop 90%.
That said, the movie, directed by good ol' Clint Eastwood, is as slick a piece of big time Hollywood filmmaking as you'll ever see. Terrific editing, great sound work, top notch art direction, a decent script and solid performances from Bradley Cooper and Sienna Miller. Warner Brothers, seeing the near perfect box office fusion of Eastwood, hot young star Cooper and a memoir/"true story" of a goddam bona fide American hero who happened to be the deadliest, baddest mutha of our adventure in Iraq, popped for an enormous budget, which Eastwood got up on the scree. (Warners' investment has paid off handsomely. The film has done astonishing business for a January general release.)
The theater in Phoenix, an enormous 2000-plus seat "UltraStar" auditorium, was packed to capacity, and while there was no yahoo cheering at the moment when our hero picks off his rival sniper … at a preposterous 2100 yards through a shimmering heat haze … the crowd did sit in rapt attention during the end credits as real world footage ran of sniper Chris Kyle's actual funeral in Dallas two years ago. (The whacking of "Mustafa", a character barely mentioned in the book and never listed among Kyle's 160-plus "confirmed kills", is almost entirely a Hollywood invention. For that matter, the US Military has a pretty loose system for "confirming" sniper shootings.)
I confess, I have not read "American Sniper", despite the attention it got here in Minnesota during Jesse Ventura's successful defamation case against Kyle last summer. I have as much interest in military memoirs as I do bodice-ripping romance novels, although the latter might actually hew closer to reality. (Kyle clearly had a problem with details. His own sense of his "legend" may well have overwhelmed him.)
Anyway, the point here is to simply to say that while the movie is not some patently ridiculous piece of gun-crazed jingoism, it suffers by copping out on elephant-in-the-room realities that are, unlike so much of Kyle's story, completely and lamentably verifiable.
No doubt Eastwood, a shrewd judge of mainstream American tastes, loved the thought of packaging an exciting contemporary combat film around, "one man's story." No need to muss with broader history and politics. Just tell this guy's story. (In fact, it appears that it was Bradley Cooper who bought the rights to Kyle's book and then got it to Eastwood.) By dialing out the rather enormous and fundamental question of, "What in the hell were we and this guy doing in Iraq?", audiences are allowed to remain comfortably unchallenged, which is to say entertained by the action and splatter and moved by the effect it has on unassuming, easy-going, unfailingly polite Kyle's mental stability and marriage.
I'm sorry. The far, far braver (and commercially problematic) thing for Warner Brothers and Eastwood to have done would be to work in a deeper assessment of Kyle's good 'ol Texas boy blind faith in his country's war-making decisions and at least some reflection, like say after the Weapons of Mass Destruction canard was fully understood, on why (at the very least) they're not over in Afghanistan hunting Osama bin Laden.
Personally, I found it very interesting that there is no reference to either Dick Cheney or George W. anywhere in "American Sniper". In the film, Kyle watches the World Trade Center collapse and the next thing you know, as though it was ordained by national acclamation, he and his pals are kicking ass in … Iraq. I.e. direct linkage.
Constructed as it is, Eastwood cannily evokes an audience response that is more somber than flat-out celebratory. War is hell Who does not agree? But a braver filmmaker and lesser businessman would have felt a responsibility to take Kyle's story (more or less as he told it to his ghostwriters) and stir in the context of what we now recognize was one of the most misguided foreign policy disasters and most poorly-planned military campaigns in American history.
Those are details you can verify.