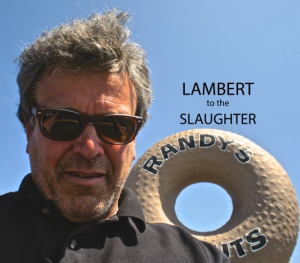 A personal experience with our best-in-the-world health care system … .
So my lovely wife and a group of friends are enjoying a long weekend in the Santa Cruz area this past April. Wine, cook outs, bawdy tales … the usual. All very relaxing. But after a stroll through some nearby redwoods we drop in at a pleasant little bistro .. where I'm attacked. By a pulled pork sandwich. One minute I'm happily hoovering the thing off the plate, sauce slobber splattering the one clean shirt I have left. The next moment a glob of ex-pig is lodged in my gullet, unwilling to move down … or up.
I'll spare you the regurgitative details (with sound effects) of the next 90 minutes as I tried a range of contortions to get the fiend to shift and slide, except to say I was eventually convinced by the Mrs. and a couple pals to go to … a hospital, where an expert could do the Roto-Rooter work.
Three hospitals later we found an Emergency Room set up to do the job. Were I surfer with a shark bite I might have been allowed in at the first stop.
Once in the building we began treatment, by which I mean repeated visits from clerical workers checking insurance and painstakingly re-identifying me, my residence, my medical history and my family's medical history. There were at least five variations of this, as though I might get mistaken for the only other patient on the floor at that moment, a very elderly woman suffering from a babbling dementia.
The decision was made to first — see if I could pass the demon on my own. When it became obvious the thing had its claws deep into my esophagus and wasn't going anywhere without a fight, decision #2 was to summon the on-call doctor, who, this being a beautiful Saturday in California I assumed was either tending his vineyard, test driving a Tesla or trying to talk his trophy wife out of more liposuction.
Two hours later the doctor arrived. A very nice gentlemen — everyone was nice, even the series of accounting internists re-checking that I wasn't 85, female and demented.
Cutting the medical part of the story short, somewhere into the fourth hour, I was told to change into the inevitable butt-out-the-back hospital gown, helped into a wheel chair, rolled down a series of halls to an Operating Room, assisted up on the table, given a general anesthetic … ("100, ninety … zzzz."), and woken back up 12 minutes later, free of the demon glob.
The "operating" doctor explained he simply rammed the auger in and pushed the monster down into my vast beckoning gut. No biggie. Very routine. He apologized for the inconvenience on my holiday, hoped I'd be back in Santa Cruz soon and told my wife the hospital would cover the cost of the half hour taxi ride back to where we were staying.
So … flash forward to three days ago when I received a bill from the hospital system controlling the facility where all these friendly, capable, fact re-checking people work.
Now, we all know that what hospitals charge for their services in not based on anything rooted in the natural world or competitive marketplace. It's why our system is "the best in the world". If you have insurance, which we do, no one gives a damn. All the hospital wanted from us was $75 … or roughly the cost of the complimentary cab ride.
As Steven Brill explained in his classic piece "A Bitter Pill", hospitals pretty much make the numbers up. Like George R.R. Martin dreaming up character names and places in "Game of Thrones." "Thousand" always sounds better than "hundred". And who says an aspirin can't cost $75? Or the plastic cup you're spitting up in wouldn't be more "fun" priced at say, oh , $400?
Anyway, given the (competent) service I was given in Santa Cruz and asked what I thought my insurance would be charged, and understanding the fantasy-based pricing that makes the cost of our health care far and away the most expensive in the world, I would have said the total coast, with ludicrous premiums and surcharges, might have spiked as high as … um … $5000. Wild guess. Crazy shit. The 12-minute Operating Room procedure being the only high-skill event of the day, unless you premium-price the medical history re-checkers.
Have you made a guess at the actual charge?
How does $16,000 sound?
Sixteen freaking thousand. I flipped the bill over to see if they were confusing me with the demented grandmother's 40-day stay ICU stay and associated experimental drug regimen. Nope. Just me and my tangy pork bolus.
Naturally nothing was itemized. So I called HealthPartners here in Minnesota. Their policy does not allow them to give patients a hard copy of the itemized invoice, but the (very pleasant) woman was happy to read me the charges, which include $2000 for the "Recovery Room". This would be the tiny curtained off space where I woke up and was allowed to struggle back into my underwear and pants.
After ranting a bit about the utter science fiction of this pricing, i apologized and told her I just needed to vent.
"It's OK. I understand. It happens a lot. I think its crazy, too. But these costs fit with the contracts we have."
"Do you ever challenge these costs?"
"Only somewhat. As long as they're within with the contract range, we'll pay."
(Yesterday I had a follow-up visit with a local gastroenterologist. The allergy that sets off these glob attacks is under control. But I run the Santa Cruz action by him and ask him to guess at the bill. He thinks for a couple seconds, "Four, five thousand." When I tell him $16,000, he shakes his head. "It makes no sense. It's the worst system on the planet.")
A second call, to the actual hospital's accounting department, in California, was your typical phone tree hell. Four minutes of pressing "1″, pressing "3″ and then "5″  and entering codes and invoice numbers before being connected to a woman who after taking the same information all over again put me on hold and then came back to say that my records had been sent another department, which she transfered me to … until I was disconnected.
Bottom line: The Health Partners of our "best in the world" system can afford to be completely sanguine about absurd hospital system charges because they have an epic cash flow, from you and me, sustaining their costs.
By contrast, can you imagine State Farm shrugging off a $10000 charge from some body shop for a new hood for your hail-dented Yugo?