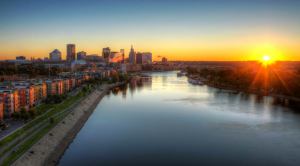 After yesterday's enactment of Minnesota's gay marriage law, I was pleased to wake up this morning to see that:
1)   The sun rose, Armageddon had not arrived, and fire, brimstone and locusts appeared to be in short supply;

2)   I was still married, despite the unsuccessful defense of my marriage;

3)   Thousands of Minnesotans had not converted to gayism, as per the alleged "Gay Agenda."
This had to come as a relief to opponents of same-sex marriage, who had long feared the aforementioned.  With those concerns allayed, I hope they'll now be less stressed out about marriage equality.   If you're a gay marriage supporter, today's a new day.  If you're not, life goes on.